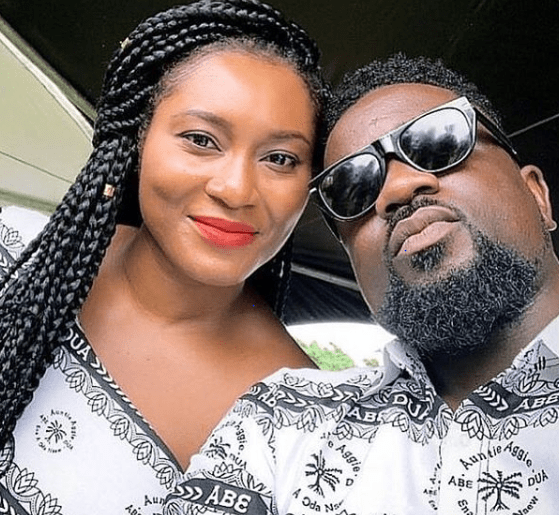 Sarkodie is finally back in Ghana after the government's move to evacuate Ghanaian citizens in other countries.
He is seen in a photo together with his wife Tracy and daughter Titi.
But what has gotten a lot of people talking is the baby seen in the arms of Tracy.
It seems to confirm rumours that Tracy had travelled abroad to give birth to their second child.
Sarkodie and his family's arrival in Ghana, comes after about 6 months of being away from home.
Check out : Afia Schwazzneger Will Meet My Lawyers In Court – Philip Brobbey (P-Mobile CEO)
They had been stuck abroad due the coronavirus outbreak which caused the closure of borders the world over.
Sarkodie and his wife were part of the people who had called on the government to evacuate stranded Ghanaian nationals abroad.