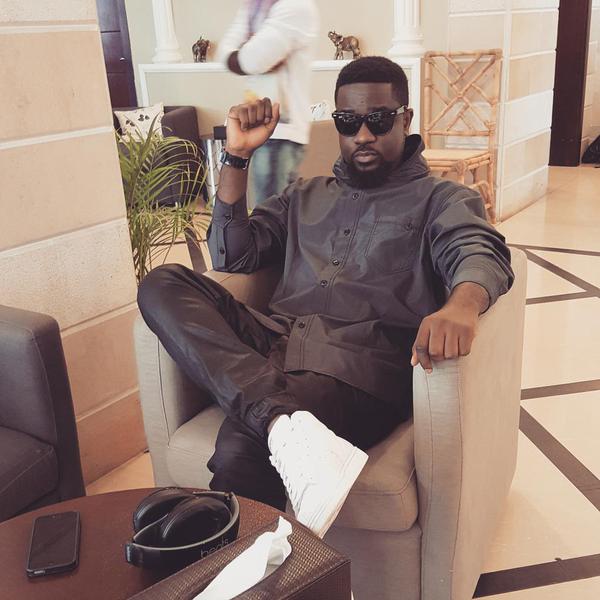 It has been a 'sarkcessful' year for Sarkodie as YouTube Africa announced him as one of the 25 creators across 23 categories who were winners at the first ever 2016 YouTube Sub-Sahara Africa Creator Awards held in South Africa over the weekend.
VIDEO: Dj Breezy – Wabodam (Feat Lil Win)
Sarkodie YouTube channel selection was also based on growth in views and engagement over the last six months on YouTube.
Other creator entertainers that won were DiamondPlatnumz, Kansiime Anne, NdaniTV, Mark Angel Comedy, IbakaTV/Nollywood and more.
Sarkodie has racked up more than 59 million views and over 147 thousand loyal subscribers. His channel is managed by MiPROMO Company Limited.
"It's awesome that so many fans and subscribers log on to my channel to see what we're up to. I love having that connection with them", Sarkodie said.
MiPROMO Company Limited is a neo media company specialising in YouTube monitization & Channel management, Web Publishing, Social Media Marketing, Digital Music & Video Distribution, Online Advertising, Branding & Image Development, Celeb Photography, Web Traffic Generation and Event Marketing & Management.
MiPROMO Company Limited is also the content manager for the popular GhanaMusic.com channel with over 91,000 YouTube subscribers.

MiPROMO Company Limited monetises the YouTube channels for musicians such as Shatta Wale, Pappy Kojo, Gifty Osei, Kwabena Kwabena, SP Kofi Sarpong, Guru Samini, Criss Waddle, Article Wan, Joyce Blessing and others.