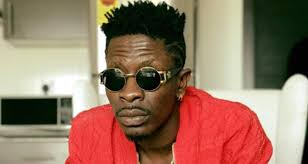 Three hit songs of the Ghanaian dancehall act, Shatta Wale has been featured in a Netflix film put together by a Spanish producer. Shatta Wale's 'Ayoo', 'Mama Stories' and 'My Level' have been featured in a Spanish movie titled, 'Black Beach' which was published on Netflix.
Charles Nii Armah Mensah Jnr, (born 17 October 1982), known professionally as Shatta Wale (formerly Bandana), is a Ghanaian singer, songwriter, actor, and CEO of Shatta Movement Empire. He won Artiste of the Year at the 2014 Vodafone Ghana Music Awards for his best known single "Dancehall King", and has appeared in films such as Never Say Never, The trial of Shatta Wale, and Shattered Lives.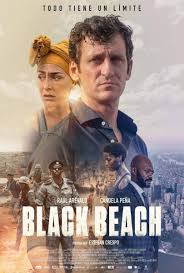 The aforementioned songs were played in the background during a pub scene, where the Spanish characters sang the lyrics out loud and jammed to it.
As the atmosphere in the movie got charged, the DJ played 'My Level' and that brought about more dance steps and applause from the cast as the protagonist went about his act.
It is clear that scenes of the said movie have also been shot in Ghana as scenes from Cape Coast have as well been captured in the film. It was therefore understandable why the Spanish producer, Esteban Crespo would decide on some of the Ghanaian adored tunes.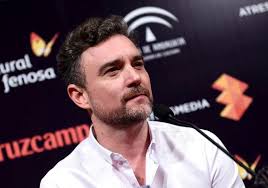 The movie, 'Black Beach' is an adventurous 2020 movie centered around a lawyer with a promising future who is forced to dive deep into his past when he agrees to negotiate with an old friend turned kidnapper.
Shatta Wale's songs ; #Ayoo ,#MamaStories & #My Level featured on Black Beach movie (2020) 🔥

The movie was shot in Belgium, Spain & Cape-coast
–@shattawalegh you are Blessing to Africa not just Ghana 🇬🇭 Keep soaring high my dawg 💪🚀🔥
–
Source : hellovybes_ pic.twitter.com/lbVtgqBFL0

— Shatta Movement Global (@Shattawalenews) February 3, 2021
The 1hr 40 minutes movie directed by Esteban Crespo, a Spanish filmmaker, has now been uploaded to Netflix.
Netflix, Inc. is an American over-the-top content platform streaming service and production company headquartered in Los Gatos, California. Netflix was founded in 1997 by Reed Hastings and Marc Randolph in Scotts Valley, California. The company's primary business is a subscription-based streaming service offering online streaming from a library of films and television series, including those produced in-house. In January 2021, Netflix reached 203.7 million subscribers, including 66 million in the United States. It is available worldwide except in the following: mainland China (due to local restrictions), Syria, North Korea, and Crimea (due to US sanctions). It was reported in 2020 that Netflix's operating income is $1.2 billion. The company has offices in England, France, Brazil, the Netherlands, India, Japan, and South Korea. Netflix is a member of the Motion Picture Association (MPA), producing and distributing content from countries all over the globe.