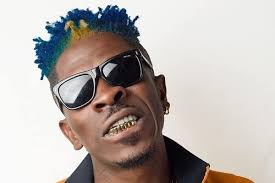 In a recent video dropped by Ghanaian dancehall artiste, Shatta Wale on his Instagram page (https://www.instagram.com/shattawalenima), he vehemently condemns the activities and actions of Ayisha Modi(https://www.instagram.com/she_loves_stonebwoyb/), a producer and self-acclaimed biggest fan of international dancehall artiste, Stonebwoy. Ayisha Modi who is thought to be an entertainment entrepreneur is known for her skills when it comes to revealing secret dealings of artists in Ghana, many of which are denied though or remain allegations.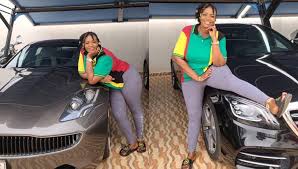 In one of her expose, she alleges that the celebrated artist, Shatta Wale has been sleeping with his cousin, 'Love'. The artist did not take it likely and took to Instagram to insult the 'Bhim goddess'. He explained that 'Love' is not his cousin and that she has been of help to him in his music career. He stated that Ayisha is not married as she claimed and has been using the man, 'Baba' as a cover-up. In the heat of the social media battle, Ayisha posted a picture on Instagram to suggest that she is legally married to the said Baba.
He continued to say that, Ayisha Modi is a pornography artist and in due time he will expose those videos. He stated that Ayisha was forcing him to reveal things not only about her but her 'boss' Stonebwoy. It is unclear if this beef between these two would spark another set of beef between the two rivals after months of peace.  Many have stated that Stonebwoy silence on his 'favorite' fan's comment and utterance is not in good fate. Especially when Ayisha had taken to social earlier to 'bash' other artists in Ghana by labeling them as individuals who seat at home and look for deals. Creating the impression that Stonebwoy is the only artist working in Ghana.
Check Out : Amerado – Dawgi (feat. Sarkodie)
The beef is still developing and other relative issues are being raised alongside the mere
Watch Full Video below.