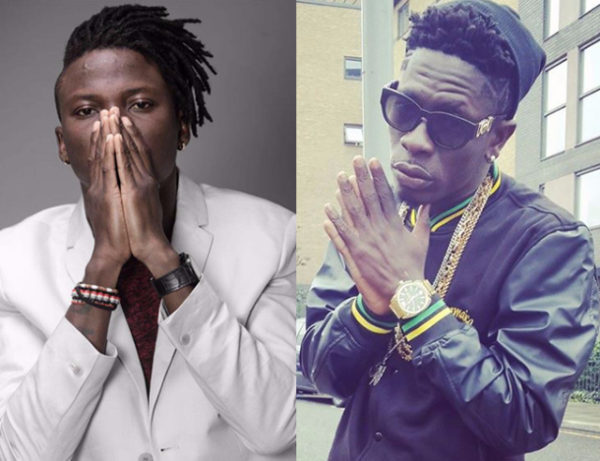 The BHIM Nation President well has shown support to the call that Shatta Wale is not talented. In a conversation on Twitter, a tweep engages the official Twitter account of MTV Base in a conversation and made mention of there being a sabotage of Shatta Wale's career in the Ghanaian music industry.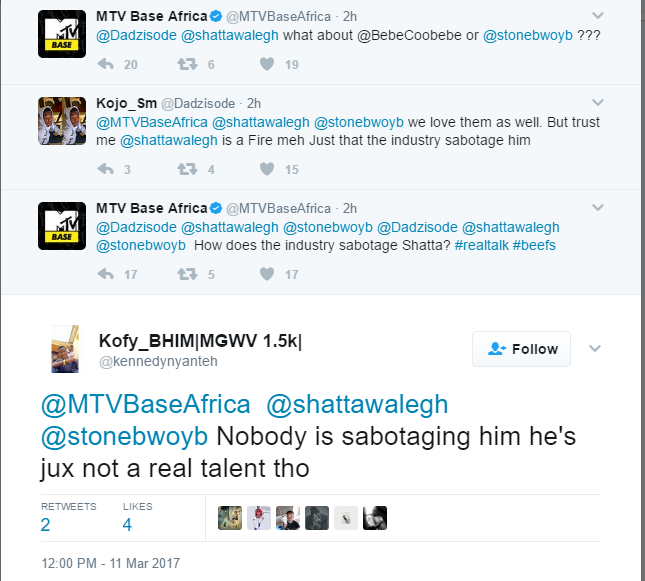 Another tweet followed that there was no sabotage of the dancehall king inna the whole Ghana but he has not talent. Stonebwoy agreeing to that tweet, quoted and added his voice to it saying "Straight Up!! Well spoken".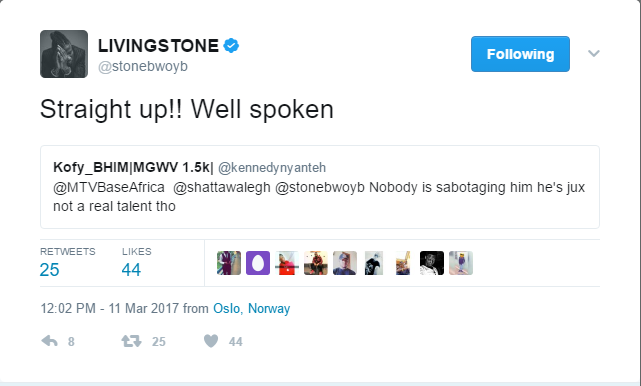 Another beef brewing in the music industry on Ghana. What will Shatta Wale say when he gets to see this? Time will tell.