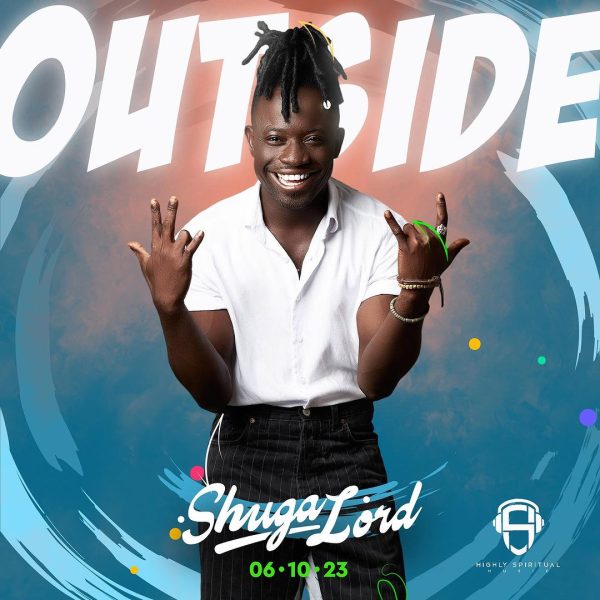 Ebenezer Kabutey, popularly known as ShugaLord, is a multi-talented afrobeat singer, songwriter, and guitarist hailing from the Ada east district of greater Accra region-Ghana. With an immense passion for music since his early childhood, Shugalord has recently been signed to highly spiritual music (HSM). His first song released under HSM, titled "Outside," not only showcases his exceptional talent but also sets the foundation for his promising future as a renowned artist within the music industry.
He honed his skills as a singer, songwriter, and guitarist, drawing inspiration from artists such as John Legend, Chris Brown, Beyonce, Rihanna, and Asa. These RnB and soul icons had a profound influence on Shuga Lord's musical style and helped shape his unique sound.
After completing his high school education at Labone Secondary School , ShugaLord went on to further his academic pursuits at the University of Cape Coast Ghana (UCC). It was during his time at UCC that he became actively involved as a music director for ICGC campus Ministry, showcasing his leadership skills and his ability to connect with others through music. He then continued to work with various choristers back home, collaborating with talented individuals who shared his passion for music. Eventually, Shugalordjoined forces with the Groove Agent Band, a move that further propelled his musical career.
Now, with the support of HSM, Shugalord is ready to take the music industry by storm. His debut song under the label, "Outside," is a testament to his dedication, talent, and determination. This catchy afrobeat track is a fusion of infectious melodies, captivating lyrics, and ShugaLord's soulful vocals. With "Outside," he aims to transport listeners to a world of joy, love, and celebration.
The collaboration with HSM has proven to be a game-changer for ShugaLord. The label's expertise and industry connections have opened doors for him, providing opportunities to showcase his music to a wider audience. Additionally, the guidance and mentorship he receives from HSM have helped him refine his sound and strengthen his presence as an artist.
ShugaLord's ultimate goal is to become a household name in the music industry. He is committed to pushing boundaries, taking risks, and continuously evolving as an artist. With his distinctive style and undeniable talent, it is only a matter of time before ShugaLord's music dominates the airwaves and captivates listeners worldwide.
In conclusion, Shuga Lord's journey from a young boy singing in church to a signed artist on HSM is a testament to his unwavering passion for music and his relentless pursuit of success. With his debut song "Outside," he is poised to make a lasting impact on the afrobeat genre. We can expect great things from this talented artist as he continues to create music that transcends borders and touches the hearts of music lovers everywhere. Keep an eye out for Shugalordas he makes his mark on the world of music.