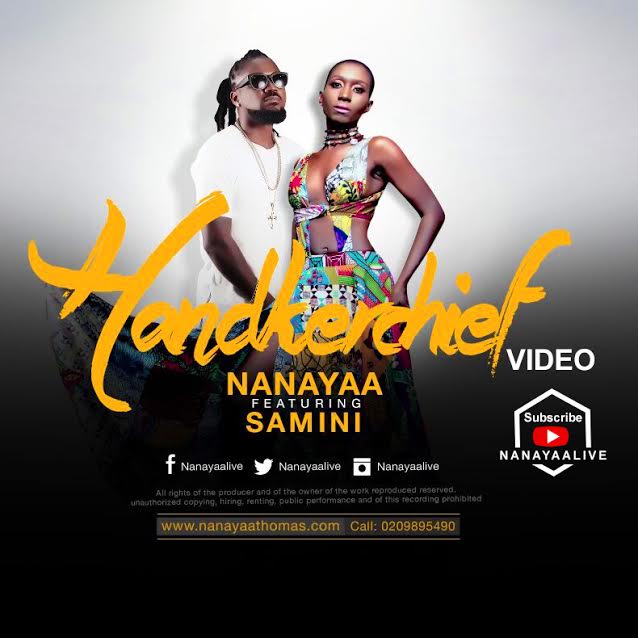 Singer NanaYaa set to release the video for Handkerchief featuring Samini– 24th November
Check Out : Stonebwoy – Konkonsa (Pana Riddim)
After stunning the country with the audio for her hi-life song, Ghana's queen of voice NanaYaa known in real life as NanaYaa Thomas is set to release the visuals for her Handkerchief song featuring Samini.
NanaYaa who just released four new singles off her 'Good Vibes' playlist detailed that the video will be out on 24th November both on Television and on her youtube channel – @NanaYaalive hence fans can subscribe now to get that exclusive preview.
In talking about the delay for the visuals for 'handkerchief song' since the audio was released back in April, the singer explained saying: 'the team initially wanted to release it next year but after reviewing the plan, we decided to continue to serve the fans with some good vibes especially after the recent quadruple release'.
She further on added: 'We also thought about the political season hence we brought 'biako ye' which is doing massively well and preaching the message of togetherness as a people ahead of this election in some few days'.
NanaYaa noted that the new video even though has taken a while to be released is the best video for a hi-life song in 2016.  She sounded so optimistic that fans and people of Ghana will watch the Handkerchief video and will appreciate the work so much.
As to why she sounded so optimistic, the singer hinted that; "the set, props, costume and location sets the video above any other hi-life visual released this year, she mentioned.
'My team and I went through some good times when filming the video. Aside the fan I had with Samini on set, the rains did not spare us' after the shoot, she remembered.
Award winning videographer Pascal Aka directed Handkechief video that is set to be out this November.
This is the official best hi-life video of the year, watch the teaser and wait for 24th November.
[youtube https://www.youtube.com/watch?v=HIDsaiVCXEI?feature=player_detailpage]