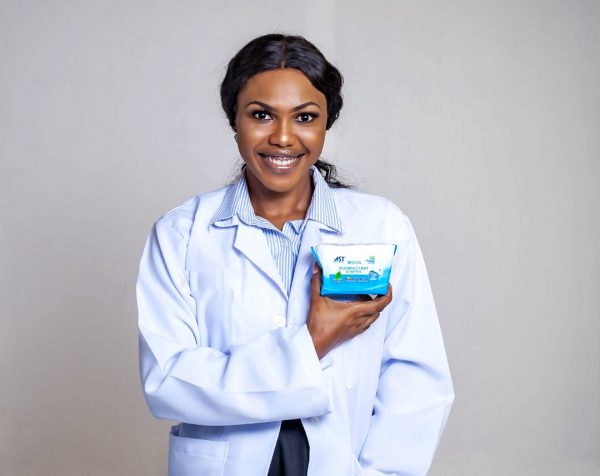 Ghanaian and Nigerian actress cum entrepreneur inks an ambassadorial deal with Rec Company Limited, suppliers of Medical devices and personal hygiene products in Ghana. The actress will be the face of the company's lead product AST Medical Disinfectant Wet Wipes.
MK Content, management company of the actress disclosed that, the actress signed a year deal with the company and would appear on both print and electronic advertising media of the company. The manager also said "The company is a growing one and we are happy Sitso will grow with them. And the actress is happy about what she is been paid to be the face of the product".
Check Out : Koo Ntakra – Waka Waka
Sitsofe Tsikor is known for featuring in projects such as My Ghanaian Wedding, Chico Ejiro's Open Marriage, It takes Two, Julor, Aloevera, Sadia, etc. She had her acting training at City Varsity in Johannesburg.
AST Medical Disinfectant Wet Wipes is approved by the FDA to be on the market and it is very friendly on the skin and harsh on germs. Unlike hand sanitizers, AST Medical Disinfectant Wet Wipes does not only kill the disease causing organism on your hands but also wipes the dirt off your hands. It is available at all pharmacies, Shell, Total and Goil shops.
View this post on Instagram