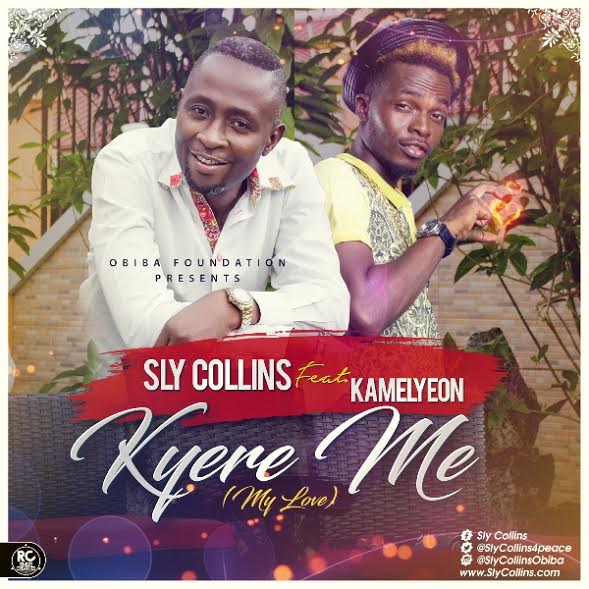 Rounding up on his new album #Reality which launches officially on November 19 in Accra, Sly Collins surprisingly drops another new single called "Kyere Me". The song is a heavy Afro Dancehall jam which features rising lyrical singjay, Kamelyeon. Makes it 2 songs in all Sly Collins has featured Kamelyeon on from the album.
Sly Collins commented on the song and on why he picked Kamelyeon, this was what he had to say.
"Kamelyeon is such a wonderful talent. His intro for this song kept me giggling when I start to play the song. The way he (my son) goes like…. drop the old school thing; let him fuse in with new school thing. I am not surprised he did very well on this one too. He is a great talent that's why I had to put him on this one too. I did this purposely to get the youths and great sons & daughters of Africa, West Africa and the world who have come to embrace the Dancehall culture. It is a love song #KyereMe with an upbeat tempo produced in JMorg Studios. As it says..show me what you want and I will do it you, and what I want the youth to do for me is, be respectful, calmness, slow and steady you will win the race by the grace of the most high God… Youths, the future is yours so hold it well…. Remain Blessed all," he concluded.
Facebook: Obiba Sly Collins
Twitter: @SlyCollinsObiba
Instagram: @SlyCollins4peace
Check Out : Strongman To Release a Cover of Sarkodie's RNS This Friday   
Sly Collins – Kyere Me (My Love) (Feat. Kamelyeon) [Download]