Ghanaian spoken word artist Skrybla is on a path to reigniting the passion for the genre with a new piece titled Power Button. 
Power Button features Maali RK with production credit going to Lee the Plugg. The project outlines Skrybla's journey as a young Ghanaian spoken word artist. 
"Power Button" involves themes of struggle, perseverance, and the pursuit of authenticity. The phrase, 'Power Button' symbolizes a button to kickstart a new journey of authenticity as an artist.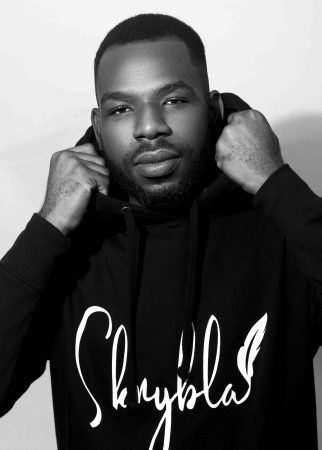 "Written and recorded from 2020 to 2022, I (Skrybla) was inspired to build the narrative around the beginnings of a young spoken word artist and the struggles he has to face and might still be facing," Skrybla shared.  
This track will be on Skrybla's upcoming EP, 'Unspoken Words EP'-  an EP that signifies his decision to delve more into matters that are left unspoken from different perspectives.
"Almost every spoken word artist I knew (including myself) started with writing articles and blogs, mostly on WordPress (a popular blogging platform). My dedication to the art form that mattered (and still matters) is the reason why I spend nights writing pieces and hoping to push it hard through blogs then and tracks now. That was the beginning of my life as a Poet or Spoken word artist."
Check out Power Button by Skrybla featuring Maali RK – https://ditto.fm/power-button-skrybla-featuring-maali-rk