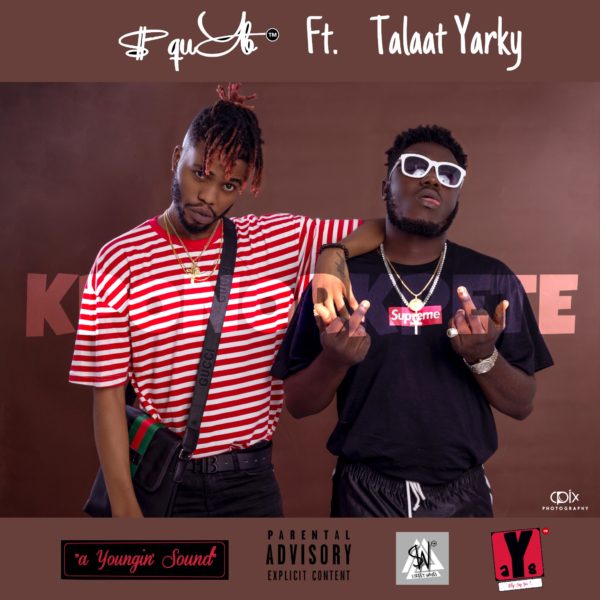 Trap music is slowly gaining grounds in the country and SquYb is playing his part to get it stuck. Calling the tune 'Kponor Kpete' which features Talaat Yarky is not just your usual trap music you hear because they add more Africanism to juice it up.
'Kponor Kpete' which means 'Body Bags' in the local dialect, the two chaps talk about how they are putting those who go against them in body bags (figuratively).
With production from Unkle Beatz, one surely knows it's worth the time.