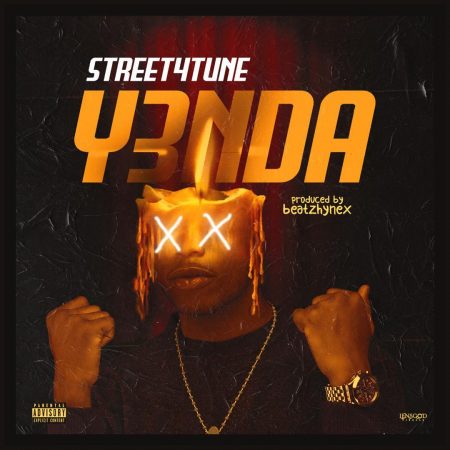 Street4tune takes us back to "Maame ne Paapa" days on Hot new single "Yenda"
BlackstreetForce Label Artiste, "Street4tune" whose artistic name translates into 'Street for fortune" has released a hot new single titled "yenda".
The song is an high tempo dance track which is produced by beathynez and has comic appeal.
Street4tune addresses a very popular societal phenomenon known as "Maame ne Paapa" where children Play bedroom games and try to act as their parents in all sort when they are not around.
The song title "Yenda" means "we won't sleep" and it's translates into stories of children who lived in a single Room with their parent and always stole glances at them when making love at night ,such children get excited whenever their parent are not home; preferably goes to church and sees that an opportunity to do naughty things.The song attempts to address the current parent – child relationship in an average Ghanaian home and it's effect on the children.
Kindly Listen to Street4tune – Yenda (prod beathynez)
STreet4tune – Yenda [DOWNLOAD]