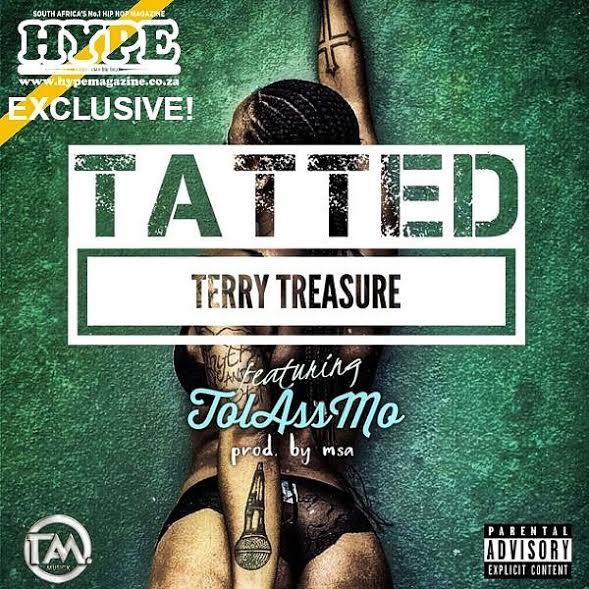 Terry Treasure from Ark House Productions in South Africa  just dropped her second single called 'TATTED' which features TolAsMo. This new drop comes after Terry released the video to her 'EH YAZI' joint. 'TATTED' is not only her 2nd single, but her anthem as it embraces tattoo enthusiasts and artists too. In the song TolAssMo brings in his own element and allows the song to reach different dimensions in terms of flows all through out the song, from hook, to bridge all the way down to the verses..
Needless to say it's a pretty unexpected cocktail.
Check Out : Omar Sterling – Why You Dey Vex (Prod. By Bali)  
Listen and download the song here.
Terry Treasure – Tatted [Download]