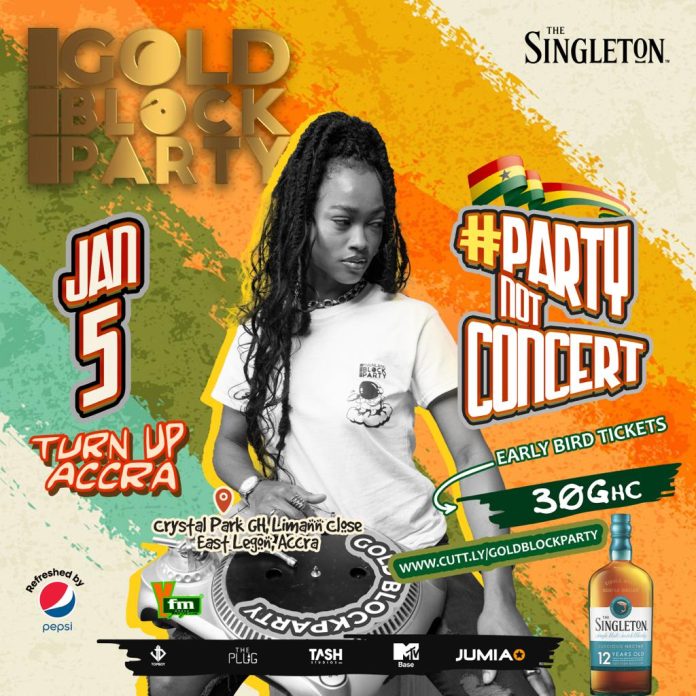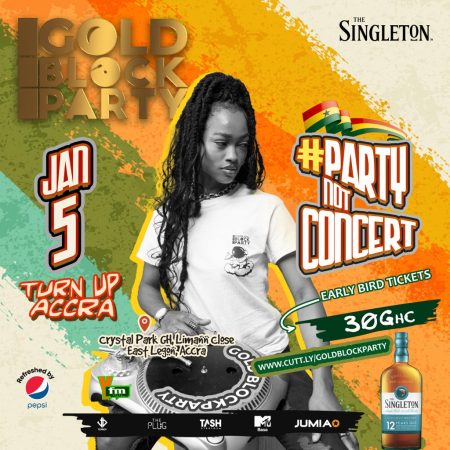 The Mainland BlockParty series is about to go gold!
On January 5, 2022, Nigeria's biggest youth event will land in the cultural city of Accra for the second edition of the Gold BlockParty.
The city of Accra has been a power player in Africa in terms of fashion,  food, music, movies and sports.
The GoldBlack Party is a celebration of the creativity of Ghanaian youth culture. It is also a celebration of the interdependent relationship between Ghana and Nigeria concerning pop culture.
The first edition in December 2020 was one for the history books as artists like Kofi Mole,JoeyB, Oxlade, BOJ and other hot acts gave thrilling performances.
The music helped usher in a night of fun and self-expression.
This year's event will be bigger. It is going to be a wholesome experience of fun and vibes. The best DJs from both countries will be on the decks from 5 pm to make the party a night to remember.
The hottest Nigerian and Ghanaian acts in the scene will headline this unforgettable event. Think of the hottest names right now.
The Mainland BlockParty series, which started in 2018, is Nigeria's biggest youth event. It has spawned the Island BlockParty in Lagos Island, Premier BlockParty in Ibadan, The Capital BlockParty in Abuja and The GoldBlock Party in Accra.
"I am excited that we hosting the second edition of the biggest Youth party here in Ghana. Its not just a party but everything Youth and Funky" Pep Junia Partner Gold Block Party said.
This year, The Capital BlockParty was a historic two-day festival. The last edition of Mainland BlockParty was also a two-day affair that attracted over 6,000 people.