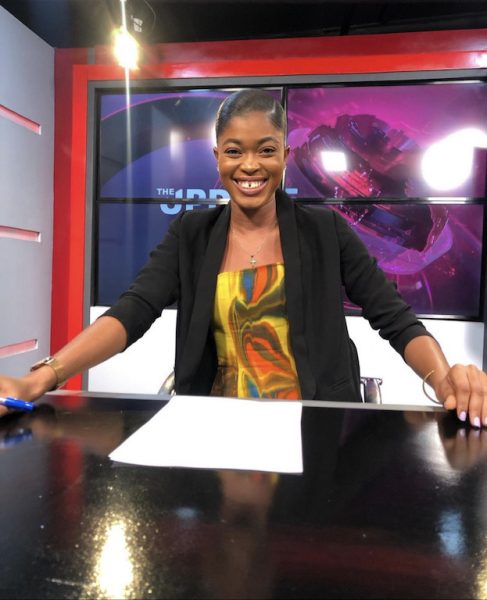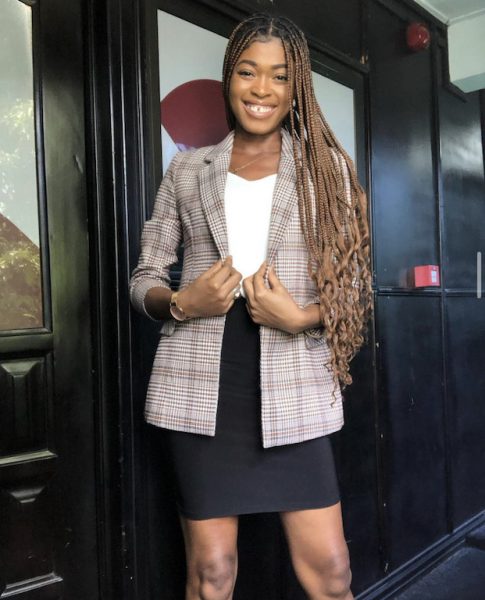 Stella Ewurabena Everett known in media circles as Ewuraabina Everett is a Broadcast Journalist, Media practitioner and an award-winning TV presenter.
Born in June, Ewuraabina Everett pursued a career in media at an early age by working with telecommunications giant Tigo, now known as Airtel/Tigo.
While at Airtel/Tigo she took on the role of becoming the brand influencer for Tigo NSAMQ and then went on to become the face and voice for Tigo Digi Trends.
Digi Trends, a weekly magazine show that highlights all the exciting activities Tigo has to offer young people mixed with some great entertainment news.
With the developed interest in media, she joined Muse Africa a subsidiary of Rave Group as a tv presenter, producer and writer.
Within that period came ambassadorial deals like the perk shaku shaku contest.
Her immense expertise in the field was recognized within a short time and caught the attention of numerous media houses including EIB Network.
Ewuraabina was poached by Live FM to contribute on already airing shows, route 919 with Antoine Mensah and jam Afrique with Dj Isaac Cool as an entertainment contributor.
Unfortunately, her era was cut short as another opportunity came knocking so she had to join GhanaWeb as a news writer, producer and reporter.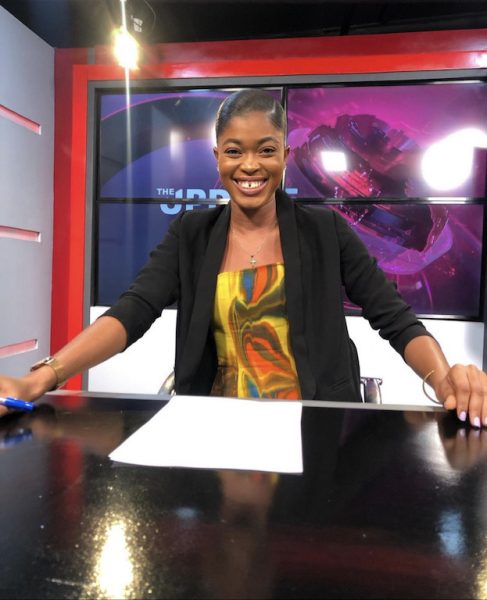 Some of her greatest achievements in the media space was winning the best tv presenter at Ghana tertiary awards, Producing and directing one of the biggest Ghanaweb interview with stonebwoy. The directing brought another side of the Ewuraabina and has since then become a complete media practitioner.
Ewuraabina made it on Stonebwoy Album documentary due for her work at Ghanaweb. Ewuraabina has MC the prestigious Comedy and poetry awards and a lot more.
Ewuraabina's drive to explore new things and her willingness to win landed her a gig at Daily Guide Network as a Broadcast Journalist.
At DGN she is the Vice on THE UPDATE, a mid-day news program on the channel.
Due to her versatility after a short time at the establishment made her a co-host on Sundown on Guide radio with Moorsound and Dj Perby till date.
One thing has been the core value for Ewuraabina, which is, to be the voice and face of the youth by representing them in a more positive way on and off Television.
Ewuraabina hopes to use her story to inspire a lot of young people both male and female to go after their dreams.