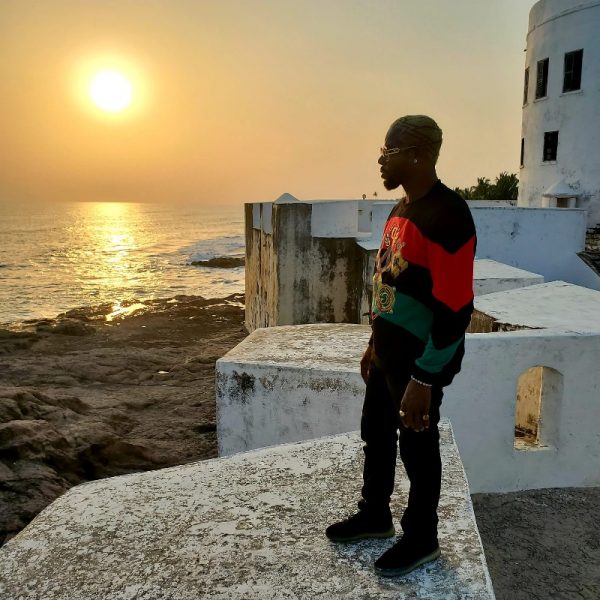 A week ago, New York -based Jamaican Dancehall Musician, Beniton, released his official video for "Struggles" off of his upcoming EP titled "PreeCision".
The video which was shot on Ghanaian soil which features Stonebwoy is not just an ordinary video one would watch. The concept of the video creeps beyond just lyrics and cameras set about motion.
Check Out : Edoh Yat – Wind (Prod by Damage)
"Struggles" official video details the Black Struggle, twists and turns on the 400 year journey of African slavery. which also Beniton himself had Co-directed alongside Ghanas own Slingshot HD (@Slingshotbookings).
Watch "STRUGGLES" ft. Stonebwoy:
Almost everyone who watched the video and commented about it on YouTube and other social media platforms had a piece of their life story in it. Not just because of the Imagery directly but the song lyrics which speak for itself with lines like….. "Some of the struggles were necessary for us to realize we were great"….is so relatable to everyone who has gone through some form of struggle and mishap.
History holds it that he is the first International Reggae artiste to have filmed a music video from the Cape Coast Castle.
Beniton 'aka' Jack Frostt in a detailed conversation about the video concept in relation to the song lyrics says, "basically it's been 400 years since Millions of West Africans were enslaved and brought to the western world and I have come back to Africa on the Year of Return to the Cape Coast Castle in Ghana to embrace the energy and acknowledge the #Struggles my Ancestors and black people went through on a whole. Also the song made even more sense to collaborate with Stonebwoy representing Ghana and sing about his Struggles as an African dancehall artist coming from humble beginnings…", he told Elorm Beenie who writes for BeenieWords.com
"The spirit of my ancestors led me back to Ghana and welcomed me back with open arms like I never left. Every Human Being identifies with some sort of struggle whether Physical, Spiritual Mental or Financial. Giving up during difficult times should never be an option. Because the ancestors that came before us never had a choice. But the reward is much greater when you challenge your self", he concluded.
Watch the music video on YouTube and drop your comments; you can as well buy and stream the song across all major global music stores platforms.