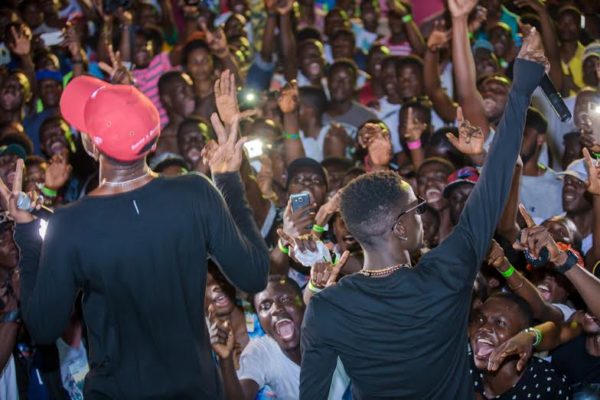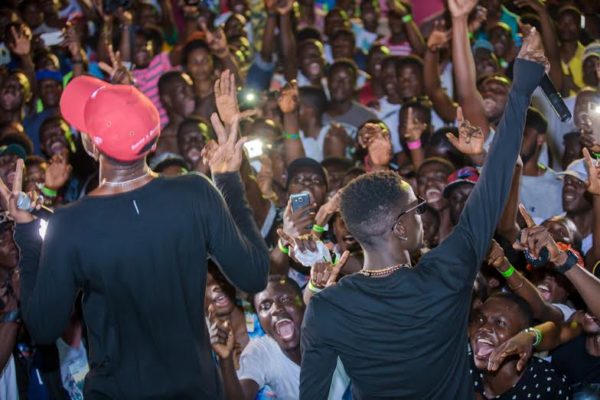 Tidal Rave for the 5th time made a statement and produced a show that brought together the party freaks, the lovers, and the beach happy people amidst great music, good company and free drinks from Guinness to last the whole time. The event that started from the Accra Mall with the road trip to Kokrobite couldn't have started on a better note as the long convoy made the stop-over jam on the road to the Tidal Rave Beach House.
That fun was just the start of a great day as the setup from the giant DJ booth balloon to the hanging tires to the graffiti paintings spiced up the place into an Ibiza or Coachella sort of event. With more than enough vendors to buy food and drinks from, the event couldn't have started without the brilliance of front DJ, DJ Vyrusky together with the Live FM crew who made the place a paradise.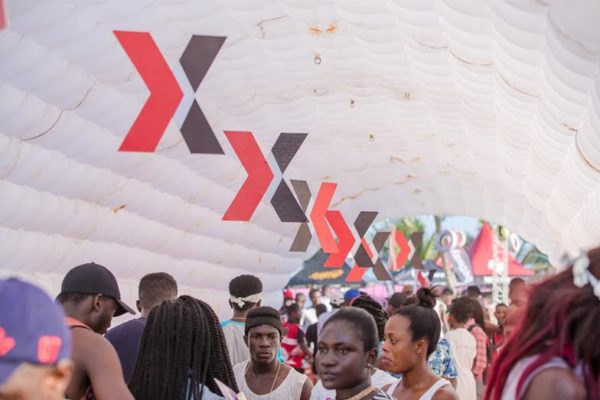 The 'Human Foosball' for the first time also added its own cool factor that got the babes playing against the guys while the cheerleaders cheered in excitement from both sides of the pitch and on the other end, a jumped and jammed in the Zorb Ball. The event will however not end without the performances of EL, Joey B, Medikal, Lil Shaker, Kojo Cue and the host of artistes who joined in the fun. And for that, big ups to EchoHouse for such the amazing experience that keeps giving. The Paint ball also added its own excitement to the adrenaline junkies who wanted to practice target shots.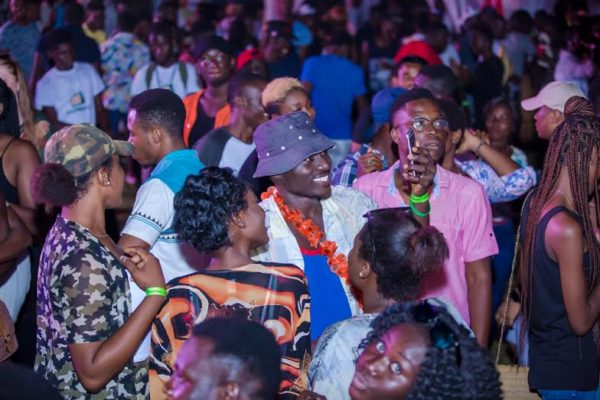 For the 5th year running, Tidal Rave has consistently proven itself and created more than a home for the city tired and fun searching person. It has come to be that jam that continues to offer experiences so different yet so exciting and relatable that it gets you to just fall it year after year. With Nescafe's cocktails and Vodafone X awarding the apple a night winners, the events were just a party freaks dream come true.