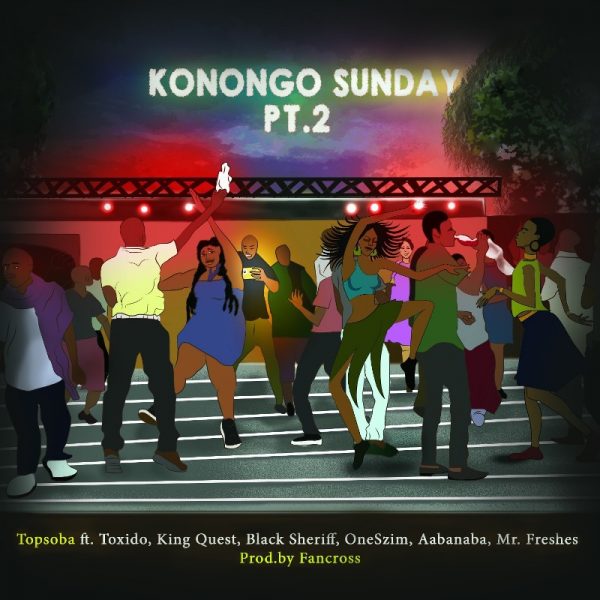 The people of Konongo has only one day in mind and that is sunday.
Its on their lips,they recite it like a mantra,they cherished and celebrate it like they have won a super bowl.
Topsoba,a poet from Konongo recruited Shaike Munzoo,BY now Onthelow Lowcostboy and Obomofour King Lolo now Thunder Gospels and made a song about how Konongo people get along with sundays.
It was titled Konongo Sunday,which was released somewhere in 2017,fast forward is 2020 and he is back with a sequel.,Konongo Sunday pt. 2 that features Toxido,King Quest,Black Sheriff,Oneszim,Aabanaba & Mr. Freshes,all talented and promising stars from Konongo.
Check Out : Fameye – Nyame Obeye (Prod by Peeweezel)
They are all making name for themselves in the music industry,all contributing in their own unique way sourced in the song a banger. Produced by FanCross
Topsoba – Konongo Sunday Part. 2 (Feat. Toxido, King Quest, Black Sheriff, Oneszim, Aabanaba & Mr. Freshes) (Prod by Fancross) [Download]