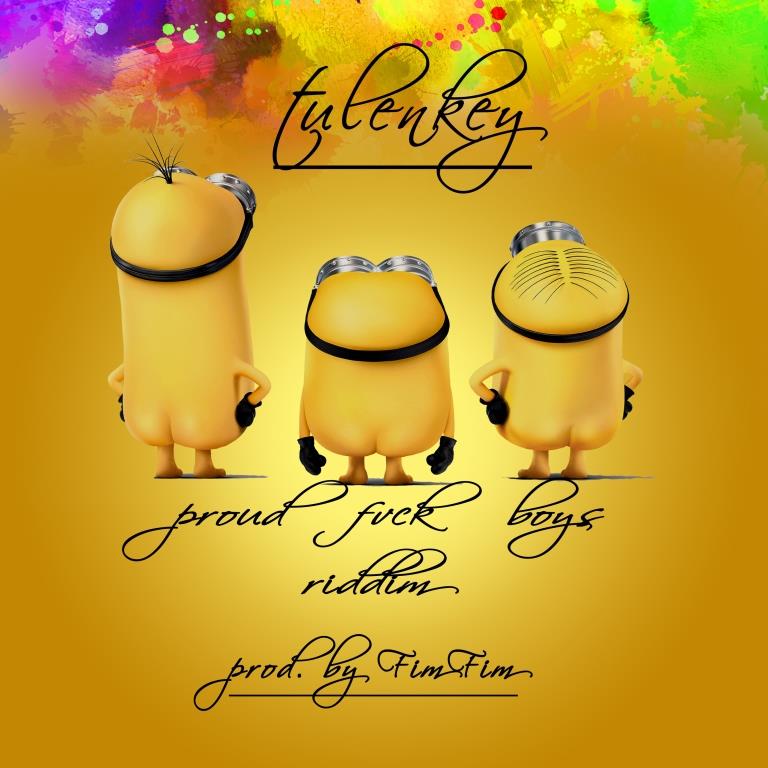 After Tulenkey dropped the official fvck boy anthem, dubbed 'Proud Fvck Boys', a lot of us were curious to know who produced its groovy beat; precisely underground artists who wanted to do a cover of the hit song, but couldn't get their hands on it.
Some producers on the other hand tried to recreate the piece from scratch, with others choosing to sample the original and make something that could hold up to it. Regardless, their versions still couldn't capture that special feel of the original. We guess nothing really beats the original!
Still wondering? Well, Fimfim is the missing piece! Being the producer of both the original and Ghana-Naija remixes, Fimfim has finally decided to release the instrumental to anyone willing to do a cover of the hit song. All you need to do now is download the beat and do justice to it, but hey… Don't forget to acknowledge the fvck boys president, Tulenkey and the maestro Fimfim for the gift.
It's Fimfim on the beat!
Tulenkey – Proud Fvck Boys (Instrumental) (Prod. By Fimfim) [Download]

Check Out : Vanessa Nice – Attention (feat Kofi Mole) (Prod. By MOG)