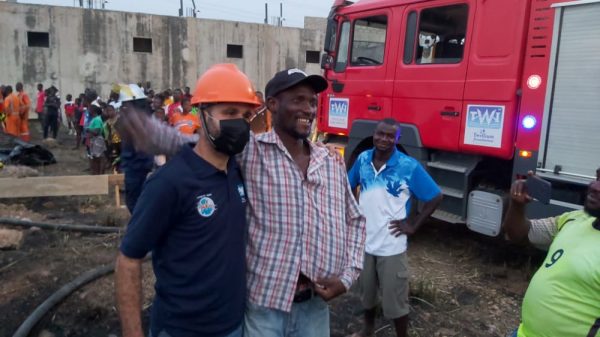 A major fire broke out in a heap of dried wooden pallets at the Medie Junction in the Ga West District of the Greater Accra Region on February 22. The incident was said to have occurred at around 4:45pm
The fire subsequently spread to one woman's Tilapia Stall.
Check Out : Kawabanga – Akatafoc (Feat. O'Kenneth, Reggie & Jay Bahd)
Speaking to an eye witness, she said they tried to call the Ghana Fire Service who could not arrive at the scene early enough.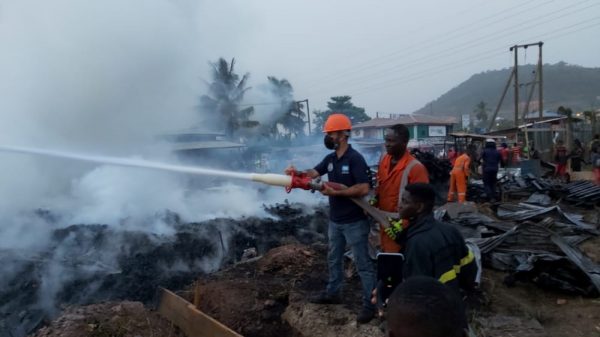 Fortunately, one of the neighbouring factories, Twellium Industrial Company, which is about 1.0km away from the junction sent over their Fire Truck to save the situation.
Onlookers say the Twellium Fire engine worked tirelessly to bring the fire under control till the Ghana National Fire Service
Luckily there were no casualties reported.
Residents and Witnesses have commended the Twellium Industrial Company Limited greatly for their act of benevolence and Professionalism to help stop the fire and have encouraged other companies to do same as it has turned out to be important to have a fire truck at the factory.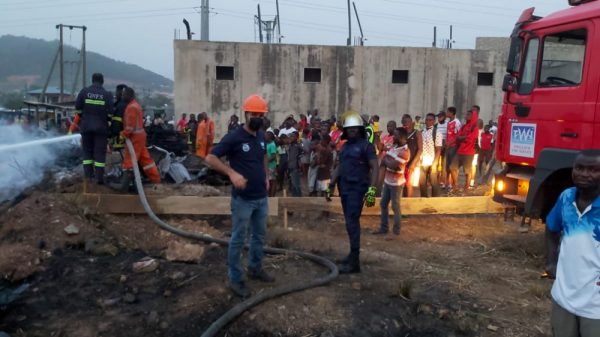 Reason behind this fire disaster has not been known so far. Enquiry is under process.
View this post on Instagram