Ghanaian singer and songwriter hailing from the culturallyvibrant Ashanti Region, the Land of the Golden Stool. Born and raised in AsanteBekwai, Nana's passion for African culture and freestyle dancing emerged at anearly age, igniting a path of artistic excellence.
Growing up in Accra, Nana Asamoah's fascination with danceled him to eagerly follow renowned Ghanaian dance ensembles and participate inweekend activities centered around music and entertainment. From the tender ageof 12, he exhibited exceptional talent as a dancer, capturing numerousvictories in local dance competitions. With a makeshift microphone in hand,Nana would dazzle audiences with renditions of popular songs by legends like PhilCollins and Kojo Antwi, both singing and dancing simultaneously, whilecollecting contributions from the enthralled spectators.
Nana Asamoah's artistic influence extended beyond theborders of Ghana. In the 1990s, he graced stages across West African countriessuch as Togo, Cotonou-Benin, and Ivory Coast, mesmerizing audiences as the mainact in their vibrant local events. Collaborating with esteemed musicians likeAgboti Yawo Mawuena, Fifi Rafiatu, and Afia Mala, Nana further honed his craftas a dancer, leaving an indelible mark on the music scenes he encountered. In 1992, Nana Asamoah embarked on a new chapter byrelocating to Germany.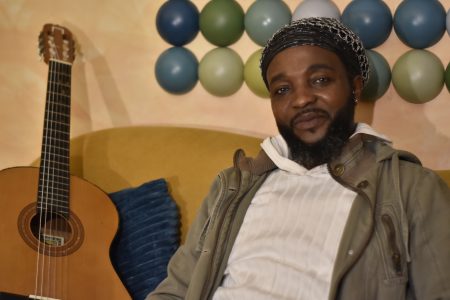 Joining the Ghanaian cultural and Highlife Music band'Adesa' as a dancer and background singer, he embarked on a remarkable journeyacross Europe, captivating audiences with their exhilarating performances. Thisexperience exposed Nana to a diverse range of musical genres, sparking hisdesire to explore and record music with different styles and influences. In the year 2000, Nana Asamoah proudly released his debutalbum, "Gyemedi," a captivating fusion of R&B and Highlife Music,in his homeland, Ghana.
The title track earned him prestigious opportunities,including a memorable performance on the TV3 Valentines Day special, as well asappearances at notable events such as 'Guinness for your Dancing Feet.' Hissong 'Wo Fata Me' also gained recognition when it was featured in the Germandocumentary "Who Is Highlife," alongside Ghana's Highlife MusicLegends.
Collaborating with renowned artists became another milestonein Nana Asamoah's career. His notable duets include joining forces with NaroVitale and Ryan Paris on the track "Mama Afrika" in honor of the 2010World Cup. Additionally, he made his mark with appearances on Dada KD's"Mewura" and Ofori Amponsah's "Bohobio."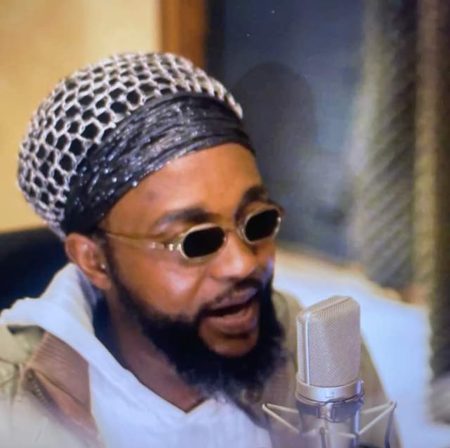 Following the resounding success of his afropop track"Sum Kum Bum," which earned him the esteemed German DDO Golden Platein 2012, Nana took a temporary hiatus to attend to personal matters. However,the time has now arrived for his highly anticipated comeback. Nana Asamoah isan exceptional creative musician armed with a multitude of captivating songsthat are poised to sweep the nation and captivate audiences worldwide.
Ghanaians, along with his devoted friends and fans across the globe, eagerlyanticipate the release of Nana's latest musical offerings, confident that theywill be swept off their feet by his extraordinary talent.