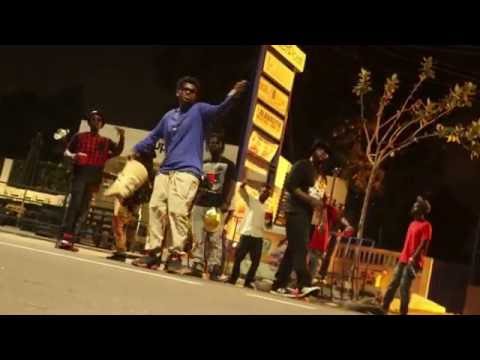 Deep in the heart of Africa , ghana to be precise, we have discovered that hiphop and rap live in the young generation on a level beyond comprehension. Talk about the elements of the genre and attention to detail .
Just when the whole world was at the brink of giving up on rap,these cats namely Derty in the game,hiplipfe vetran Grey , hym and Tip Tahir are taking the bull by the horn in this cypher . The bull being the industry and all major characters in question. Are they a crew? Are they signed? Is there more? Where are they from? This kind of performance and standard begs the questions so it's okay .
Lol africa is on the rise . Recorded and mixed by Tookie , shot and edited by Lenzis for 3Dpyramid music , "this is the first of many more to come " they promise. The real question now ; is the world ready yet? Are the people ready to love one of theirs or in this case 4 of theirs? After a few views , one can tell clearly that these artists have all spent time on their individual sounds and mastered their crafts enough to effortlessly make something as organic as the "Evu Lust Cypher" . The best is yet to come but meanwhile, watch the cypher , spread the word and sty connected .
Check Out : Ras Kuuku – Kuuku (Feat Sherifa Gunu) (RNS Cover)  
[youtube https://www.youtube.com/watch?v=nUQQ6QmTUIk?feature=player_detailpage]