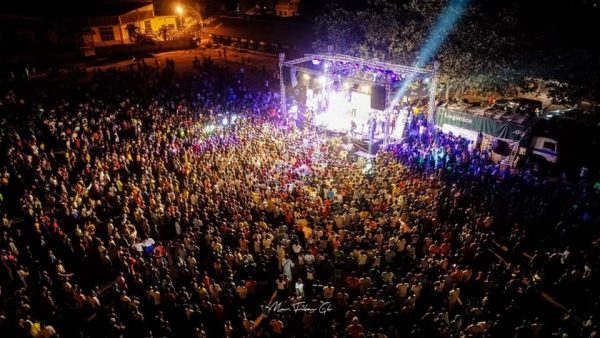 The second edition of the Volta music awards nominees took place yesterday at the Roman Catholic School Park at Akatsi in the Volta region.
The night saw amazing performances by Nutifafa Borborbor Group, Sika Coleman, Eson, Koby Confidence, Motion motion, Akillix, Shad wane, Kapone Spartan, Tokz, Kpese boy, Kojo Tee, Eey kay, RizzLah StyLah, Selorm razy, Khriss ONGA, Koran, Ital Ranks, 22 Foli, Koteakeh, T-ben, Mawuli Younggod, Shieshie Nitan, Ice phlame, Planet Machete, Blazebwoy and the reigning "Artiste of the year", Keeny Ice.
Check Out : Kweku Darlington – Obaa Ne Barima (Prod by Jay Scratch)
Top of the night was a big surprise by VRMG Boss, Edem who gave audience mind-blowing performances and urge patrons to keep supporting talents emerging from the region.
The Nominees jam is a platform created by Eventic GH to showcase nominees and also take musicians closer to their fans.
The main VMA20 is scheduled for 14th March,2020 at the HO Technical University auditorium.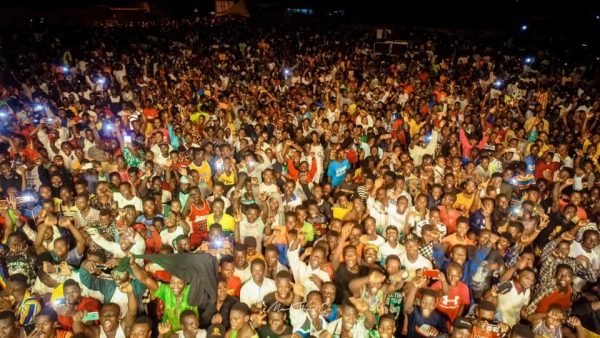 Volta Music Awards is brought to you by Eventic GH with support from Skyplus Hotel, Marie Stopes Ghana, Blue Star Healthcare Network, Big Boss Energy Drink, Sneaks Clothing, Wam Music & Dottiyard Records.
Media partners includes Zylofon 102.1FM, V1TV, StandoutEntGH.com, Jonilar.net, Beeniewords.com, TastyNews, Dklassgh.com, VoltaConnect, Xotlist, iPaddyNetwork, Freedom 88. 1Fm, Swiss 93.7Fm, Shine 96.9Fm, West 97.5FM, BeatQ , Gist Cable.