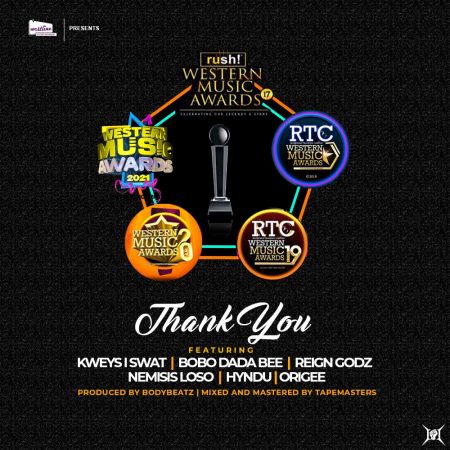 Thank you for your continuous help for promoting Western Music and Western Music Awards. Without your efforts and encouragement, it is impossible for us to stand in today's competition.
Everyone is praising Western Music Awards just because of you. You make it work. Some years ago we were all despondent about this industry but luckily you accepted our vision when we approached. Your hard work can be clearly seen.
We really appreciate your coverage (TV3,Kantanka Tv, NewdayTv, Kingtom Tv, and Empire 102.7 Fm). It shows all the important points and also focuses on the main goals of the Western Music.
We have all really worked hard to make brag tag 'The Best Comes From The West' a reality and it is good to hear that others are recognizing our quality. Thank you once again.
Get ready for the song on Friday 10th September, 2021.