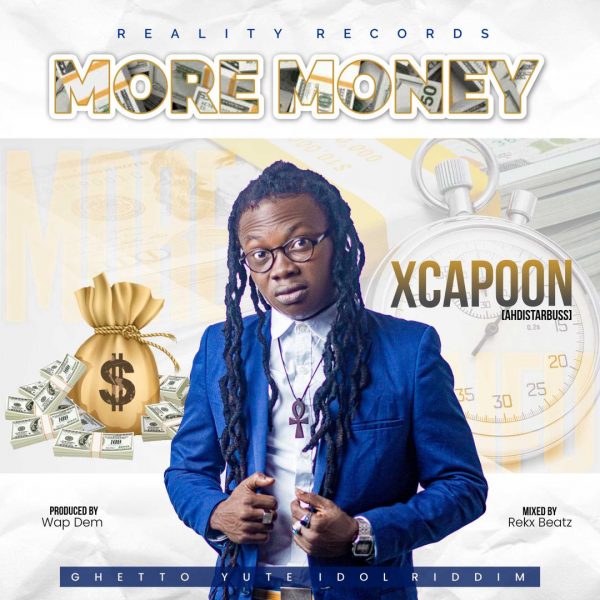 The system is hard, the system is tough, many youths are struggling to make ends meet. XCapoon understands this best because where he hails from in the slums, these daily struggles of the ghetto youths are not uncommon to him. As a Musician who understands transforming lives through the power of words and melody, he craftily puts together this latest jam he titles "More Money".
"More Money" is an inspirational Dancehall jam by XCapoon directed at motivating the ghetto youths to keep faith together and focus on the grind so they can make more money and resources. XCapoon who is working on new projects for more frequent releases drops this latest cut to which he Promises an official music video, dropping soon.
XCapoon is a fast-rising Ghanaian Reggae/Dancehall & Afrobeats Musician who hails from Prampram and defends his community, Kotobabi, where he resides and honing his craft. Take a listen to his latest cut and spread it across.
Listen on Audiomack:

Listen on SoundCloud:
Listen on YouTube:
Check Out : King Jerry – Ga Dangme Yei (Prod. By Martinokeys)