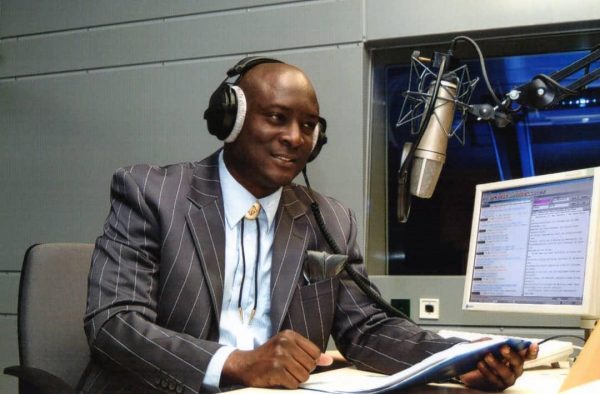 Renowned broadcaster and DJ, William des Bordes, who is popularly known in Ghana and beyond as Lovin' C, will be the recipient of the Lifetime Achievement Honor at the 8th Annual Ghana DJ Awards 2020.
The annual Ghana DJ Awards which is organised byMerqury Republic, confers on an individual or group, a Lifetime Achievement Award in every edition. The prestige associated with the induction and receipt of the Lifetime Achievement Award is as a result of the contribution of the exceptional individuals and/or groups who are recognized as leaders of industry.
Check Out : Sarkodie – Quick One
This year's recipient of the award, Lovin' C is a phenomenal trailblazer who has consistently paid his dues in the industry. His career spans over decades across numerous night clubs and media houses including Deustche Welle (DW), British Broadcasting Corporation (BBC), Multimedia Group Limited, Kapital Radio, Fox FM, Fox Trap night club, The City Hotel (now Golden Tulip) night club, KIRA-VI night club among others. Lovin' Cee has also won many notable awards for himself as well as the media houses and night clubs that have experienced a feel of his magic touch.
His inspiring story is one of humility, hardwork, perseverance, self-confidence and a keen determination to live his passion against all odds and circumstances.
This year's edition of the Ghana DJ Awards will take place on November 21st, 2020 at The Silver Star Tower. The festival will kickstart with an opening ceremony and DJ workshop dubbed THE DJ CLINIC on the 20th of November at the Accra Tourist Information Centre.
Ghana DJ Awards 2020 is brought to you by LG, Special Ice, Happy Man Bitters, Virtual Sound Lab, AYUVIGO forte, The Gold Coast Retaurant, Silver Star Tower, Papa's Pizza, Mafricon Limited, BrainWise omega 3, supported by Hy-Lynks Communication Limited, and powered by Merqury Republic.
Ghana DJ Awards 2020 – In The Mix Together