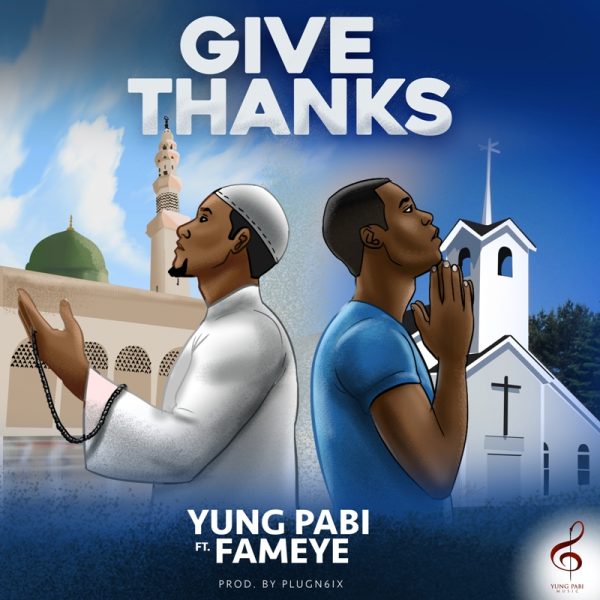 Exciting young artist, Yung Pabi, has followed up his "Banga" release earlier this year with a mood-lifting tune dubbed "Give Thanks", which blends high life and hip hop to convey a message of gratitude.
The Guyest has always brought a drive for excellence to his collaborations due to his love for them and this one is no different. Give thanks features his Friend since high school and Praise hitmaker , Fameye, and is produced by six of plug and six fame.
The song conveys a message of thanks, built on the realistic outlook that dreams do no come through for all and the biggest wishes are not always played out. However, we all make progress, we all grow, and in every stage of growth and progress there is the need to recognise that progress, to celebrate it and most importantly to give thanks.
The groovy blend of high life and hip hop instruments are certain to immediately have you nodding your head and moving your body, even if you're not prone to the boogey.
The listener is first met with the soothing voice of Fameye before Yung Pabi brings the edge with his first verse. By the time Fameye returns for the hook you will definitely be hooked and ready for Yung Pabi's second dose of bars.
Fameye closes off the song with a verse of his own before the hook comes one last time to complete this amazing listening experience.
This is a song that will definitely be enjoyed by people from all walks of life.
Yung Pabi – Give Thanks (Feat. Fameye) [Download]