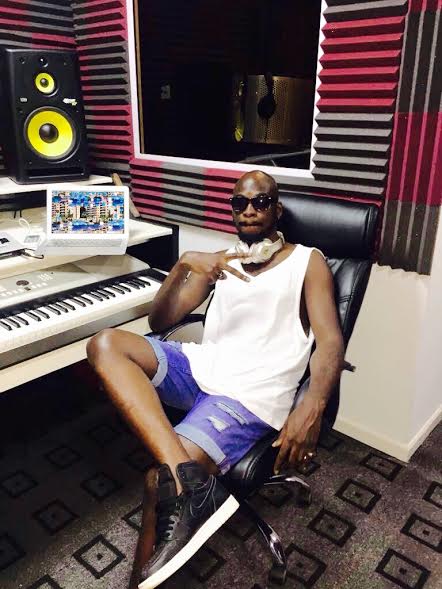 Kweku Sarpong Plahar, who is known in Showbiz circles as Zigi, has definitely left his mark on the Ghanaian music scene.
Check Out : Opanka – Cut It Freestyle
At the age of 22, the artiste dropped "U sey weytin", a smash hit which took the country by storm. Despite the success of "U sey weytin" and other tracks like, "Catch your eye", "Let's get it started" and "Amanda", Zigi's record contract under Lynx entertainment was not renewed.
This left the young artiste, who had won a Ghana Music Award for best Afro-pop song and was nominated in two other categories, devastated. In the bid to re-organize and acquire enough resources, Zigi took a four year break.
Announcing the end of his hiatus on the 22nd of February 2017, through a Facebook Live interaction with GhanaNdowm media, Zigi seemed in high spirits. Looking slightly different; now spotting a bald head and flourishing beard, Zigi  discussed his hunger to change the industry.
Zigi referred to the industry as sick, as he stated his fear for being broke and famous. He explained how his smash hit was played across the world and yet, the exposure failed to translate into financial reward. This he blamed on the fact that he was young, hungry for fame and inexperienced.
Zigi took the opportunity to react to questions from fans, who seemed excited to have him back, but were curious about his relationship with Lynx Entertainment. Zigi explained that he harbored no hard feelings towards the label. He however sighted himself as an example, when stating that Lynx can't do everything. The former Lynx Signee, explained that the label lacked what it takes to take an artiste beyond his first year and first award season. While buttressing this point, he made reference to Mzvee's career with the label.
Zigi spoke about the work he had put into himself over the past four years. He stated that he is about to gift his fans with so much free music and intends to change the face of the music industry.
Zigi seems optimistic about his comeback. Now the question remains, are you happy to have him back?