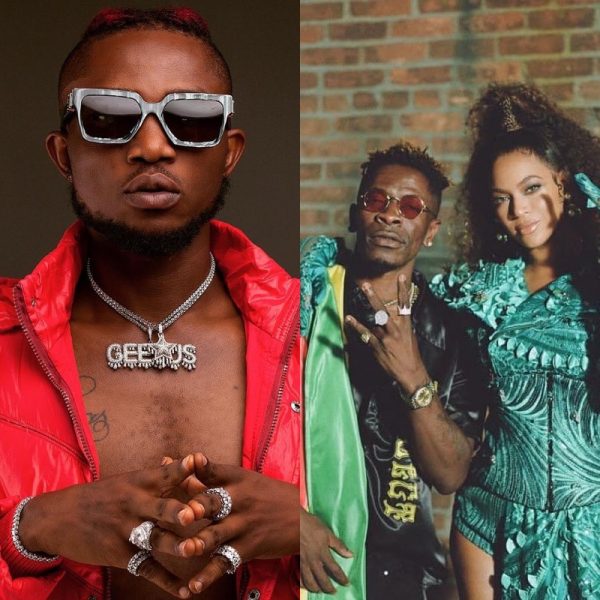 The collaboration between Beyonce and Shatta Wale has officially been released and the conversation is the trending topic all over. Some acts are sharing their joy in it and others are silent about it. FlyBoy Geesus also shares his sentiments on this.
The Money On My Mind hitmaker feels a lot of artistes are finding it hard to congratulate Shatta Wale for achieving this feat. He made this post via his Facebook account :
A Lot Of Us Find It Hard To Congratulate You Because We Contributed Nothing To Your Success, Ghana Is a Promotion Hub For Mediocrity & Hypocrisy And Every Individual Tries To Stay In Their Lanes And Mind Their Businesses Which You Know Literally Makes Everyone Seem Greedy & Selfish. Keep Fighting For Your People, More Life & More Blessings. Beware Of People That KISS Your Ass To Get Your Favour, Such People Actually Fight Your Success Secretly. People That Have Fought You Before Can Always Fight You When You Least Expect It, Congrats Champion 🏆💯🌟 Charles Nii Armah Mensah #NotForShallowMinds #OneLove✊🏾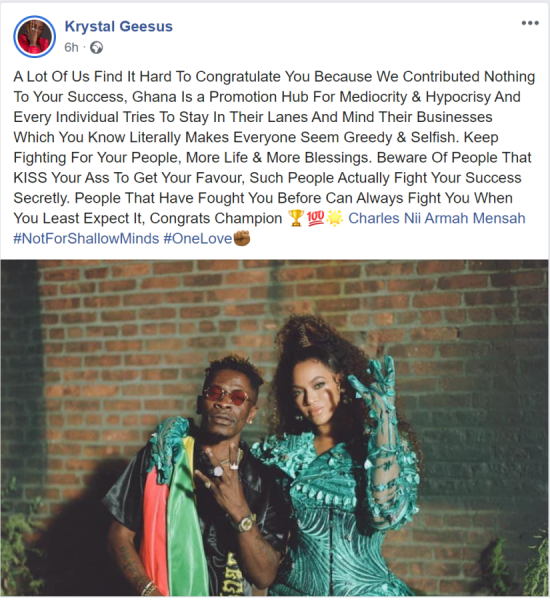 Do you also feel the same? Why isn't the industry happy for Shatta Wale? Where will we head if we continue bringing each other down?