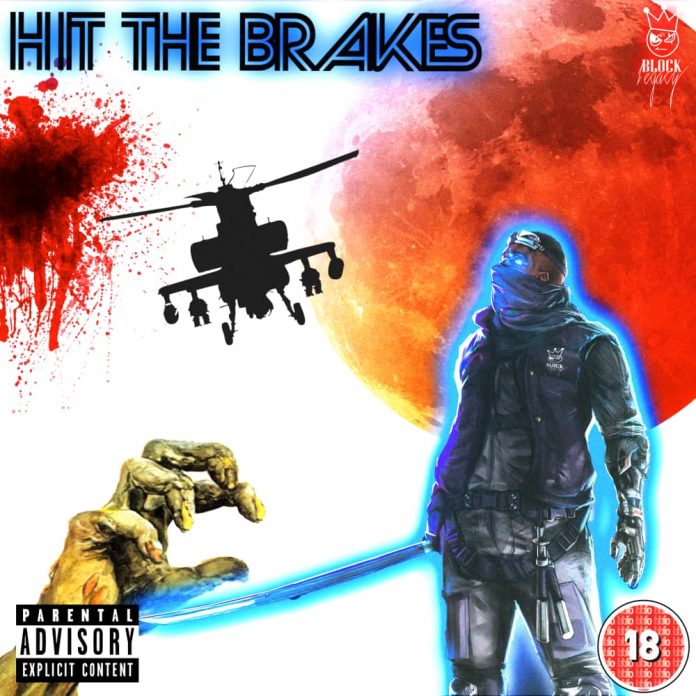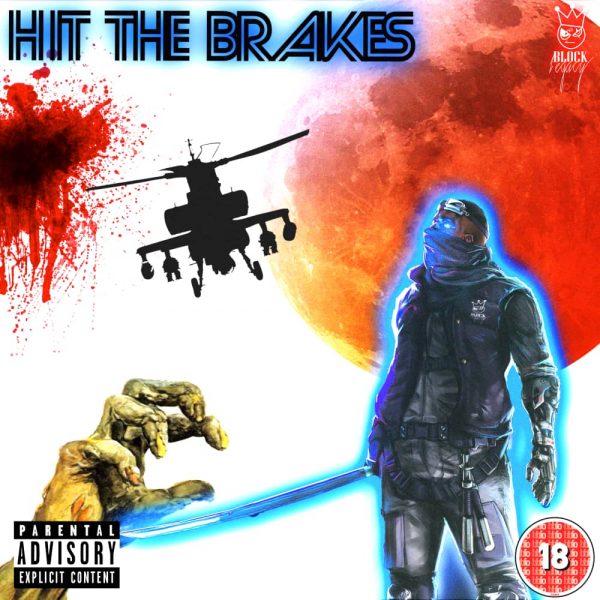 Africa aka Affy La God* the London singer- rapper, songwriter, producer releases his new single, 'Hit the Brakes' on July 9th followed by 'Are You?' on 23rd July 2021.
These two new singles are from Africa's new EP "Volume 1", which will be released in Sept.2021 on his Block Legacy label.
Block Legacy lives by the mantra 'Dream Your Legacy, Be Your Legacy, Block Legacy'.
Africa is actively looking to work with emerging talent within the creative field whether it be animation, music, film, or fashion. Africa created Block Legacy whilst working as a Youth Engagement Officer for the iconic Roundhouse music venue and charity in Chalk Farm.
"I chose this name 'Affy La God' because it embodies the ideals of how and who I want to be perceived as a person and as an artist."
"As an artist I want to be perceived as someone true to themselves and authentic. Publicly I would much rather be an artist like Kendrick Lamar or J Cole, who are known more for their artistic ability over anything else. You do not see them constantly in the public eye, but if they announced a release for tomorrow everyone would line up to purchase it, because of the quality of their message and music. '
Check Out : King Jerry – Ga Dangme Yei (Prod. By Martinokeys)
"I spent years making music that was not true to myself. I felt like I needed to take time away from it, just work on the basics, doing single stuff, like writing tracks on the piano, singing to it alone, working on my craft, working on my production skills…and collaborating and then finding a path that made sense to me."
"Finally, I think I have reached that place where I kind of have a clear vision of what I want to do creatively, the type of person I want to be and be perceived as and the integrity in my music that I want to create and the art forms that expand past music with 'Block Legacy.' *'Affy La God' translates as affinity to God.
Africa's sound is inspired from performing in West End Musicals including Young Simba in the 'Lion King' and Scipio in an adaptation of George Gershwin's 'Porgy and Bess'. These experiences helped Africa create the art of using lyrics and composition to tell a story and evoke emotion which is readily apparent in his songs.
Africa has toured the UK with Lemar, Ms Dynamite, Joss Stone and Alexandra Burke with the 'Young Voices' charity performing in front of thousands at major venues like the Royal Albert Hall.
In 2012 Africa toured Ghana under the name 'Africa Nile'. releasing his debut single 'Whinin' On da Spot' It was the first 3D animation music video to be released in Ghana. He appeared on national TV stations: GBC, Metro TV, TV3, TV Africa and Visa TV and the track was played on radio stations: XFM, Choice FM, YFM and Vibe FM
Volume 1 is Affy's introduction to the world:
'Hit Brakes' is an 808 heavy hip hop track about showing perseverance in uncertain times and even when all the odds are against you, you have to keep moving and never "Hit the Brakes".
'Are You' is inspired by a past relationship and also 80's Pop/RnB. He tried to have an element of dreaminess in the production, which represent the "euphoric feeling of a summer love that's real yet not real".
AFFY LA GOD – Hit The Brakes [Download]
WEBSITE / SOCIAL MEDIA LINKS
Website: https://www.blocklegacy.co.uk/affy-la-god
Soundcloud: https://soundcloud.com/affylagod
Facebook: https://www.facebook.com/affylagod
Twitter: https://twitter.com/AffyGod
Instagram: https://www.instagram.com/affy_la_god/
Further information please contact:
Artist – Affy La God/Africa tel: +44(0)7947 581300
email: [email protected]
Manager – Barney Rattle tel: +44(0)7932 490001
email: [email protected]
Distributor www.musicmanager.com email: [email protected]
email: [email protected]
tel: +45 96 303 600