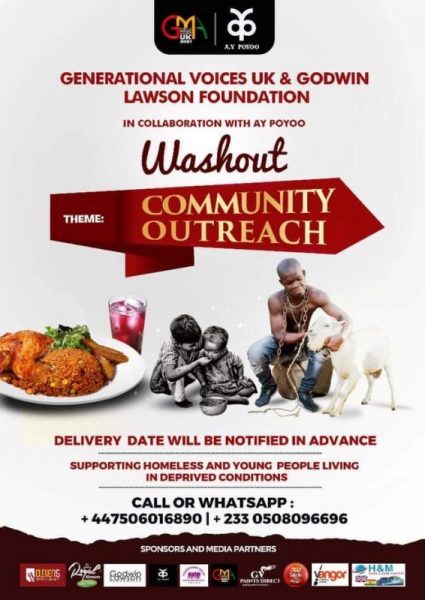 Generational Voices UK, Godwin Lawson Foundation, Ghana Music Awards UK, and Ay Poyoo Kick Starts "Washout Community Outreach"
The " Project " was officially launched on the18th June 2021 championed by a young vibrant determined Ghanian artist passionate about Social Responsibility., notable as Ay Poyoo.
The event took place at Opeibia in Accra. The main purpose is to reach out to the less privileged young people living in deprived areas in Accra, Exclusively to dine more so to Empower one to make informed choices to develop individuals decisions to enhance their future.