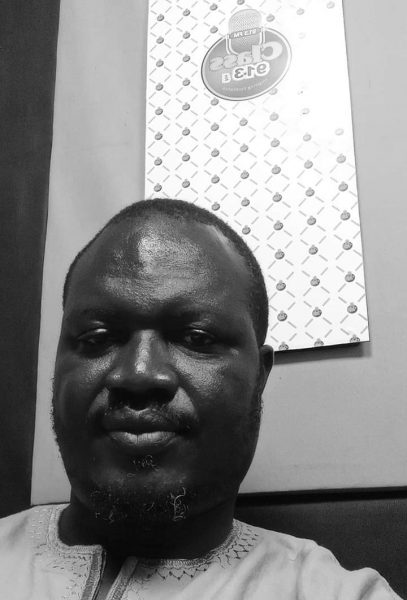 The issue of FDA banning celebrities from advertising alcoholic beverages has become an issue of great concern to those directly affected. CEO of Speech Production, critique and staunch member of Vhim Crew Mr. Enock Agyapong has called FDA to order in Facebook post noted by Beeniewords.com.
He pointed out reasons why FDA must lift the off celebrities, regulate how alcoholic products should be advertised as well as paying close attention to its economic value.
Below was the post he made;
"We as showbizness people have been battling the FDA for the past 5years for unfairly taking food out of our mouth and they have deliberately refused to listen to our side of the story just because they have the powers and authority.
A lot of Celebs from Jokoto to George Quaye, Wendy Shay and now Shatta wale, Edem etc have joined the fight for FDA to soften their stands. Politicians like Kofi Djumah have even added their voices yet these FDA folks have filled their ears with sticks not willing to listen to any reasoning and its becoming like we dealing with Zombies now.
Check Out : Dahlin Gage – Bed Time
The story is that the FDA have banned every well known celebrity from advertising alcoholic beverages because it's believed from an EU research that it has direct influence on kids under 18years.
We love our kids and we would love to protect them so yes it's a good law but there are hour that Alcoholic beverages can be advertised and therefore believe that celebrities shouldn't be discriminated against and be allowed to work within those hours as well.
The Law makes it legal for Alcohol to be advertised from 8pm so why Stop celebrities from advertising and being sponsored by Alcoholic companies after 8pm.
Now advertising is just one part BUT the critical issue is the FDA making sure that Alcohol is NOT being sold to children under 18years and that is missing from their Job. You visit a drinking spot and see kids buying and drinking alcohol like it's nobody's business so what's the sense in banning Celebrities from working legally after 8pm yet allowing kids to drink the same things you're protecting them from?
In other countries a bartender will demand an ID if he or she suspects you are below the drinking age in fact you don't need the CEO to ask you but even trained waitresses will insist before serving you because they know their bar or clubs can be shut down when that law is broken.
Even in those jurisdictions they have their celebrities advertising and owning alcoholic companies. A typical example is DRAKE, Dennis Bergkamp, Puff Daddy, Justin etc.
What FDA is doing in Ghana is just unreasonable and its affecting CELEBRITIES, ALCOHOLIC COMPANIES, MEDIA HOUSES, POLITICIANS etc and it will end up pushing every one out of business and those who get fed up will just move out causing more damage to our already hurting Showbiz industry.
Now companies like Adonko and the rest are moving out of this country to other places where it makes business sense to work because how can you do business without advertising your products.
We believe in recent past that their Adverts were becoming too annoying in our faces with new products coming out almost every week and we believe the ban has done a lot of control BUT if it's now unreasonable affecting everything then we all should sit at the round table and come to a decision on how to control it so it benefits the businesses of Companies, celebrities, media Houses, politicians etc and also Protect our children as well.
Like I said earlier the FDA should move beyond just the banning to controlling how its being sold at the spots and drinking bars.
Mind you Apketeshi has never been advertised yet it's the highest selling Alcohol beverage.
Alcohol is part of us as a society from child naming ceremonies to birthday parties to weddings and finally funerals so we cant be hypocritical about it but we can indeed control its use and still make good monies out of it equally before we drive every one out of business and out of this country.
#VhimMoveMent"