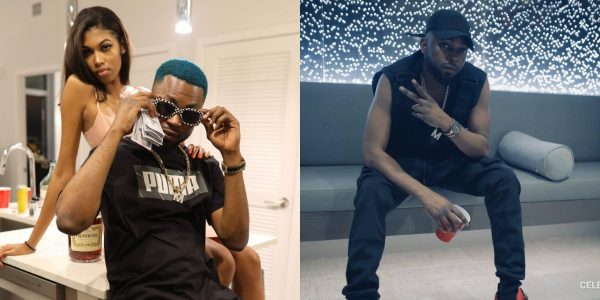 Ghanaian artist based in the United State of America, Slymboy is really pissed off over how Ghanaian music isn't breaking through into the European Market.
According to the 4:30 Records signee, every chilling spot in Washington DC plays only Nigerian music leaving the Ghanaians aside.
Check Out : Stonebwoy – Sobolo (Live) (Feat. The Bhim Band) (VIDEO)
He asked whether it is the Ghanaian music industry that has been sold out or our leaders in the music game are the ones to be held responsible.
Slymboy further explained that music is a very lucrative venture that Ghanaian artistes should take very seriously.

As one of the best Ghanaian stars in the USA, Slymboy has got the right to air his displeasure with how Ghanaian music is sinking down at the international front comparing to our Nigerian brothers.
In the meantime, he has released a new song dubbed 'Waist' that is really trending across.
Watch Video Below: