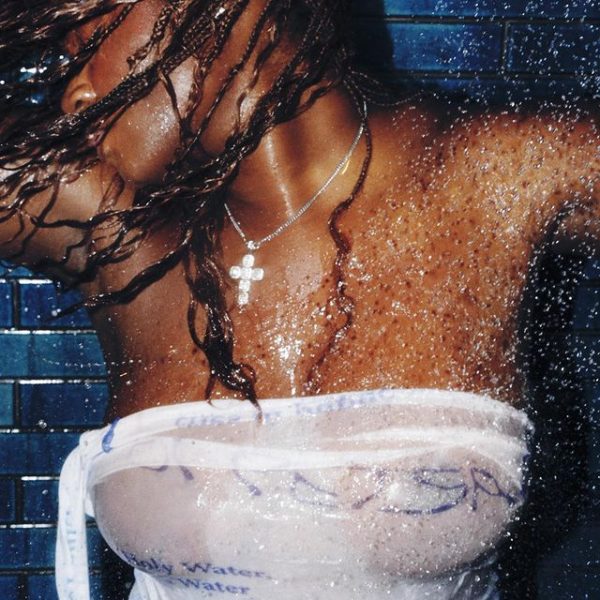 Today marks a momentous occasion as the highly anticipated
album "Fountain Baby" by the Ghanaian groundbreaking platinum-selling artist
Amaarae is officially released through Interscope Records. With critical acclaim from
renowned publications such as NPR, The New Yorker, Billboard, and Elle,
Amaarae's unique fusion of genres, blending experimental pop with mainstream
Afrobeats, positions her as one of the premier artists in the pop arena.
Amaarae's latest album, "Fountain Baby," is a testament to her towering talent and
visionary approach to music. The collection of insatiable tracks explores powerful
themes of female empowerment, the subversion of gender norms, and an enthralling
exploration of female sexuality and artistic self-expression. By infusing her West
African heritage with a global perspective, Amaarae presents a body of work that
defies genre and regional boundaries, firmly establishing herself as an essential
architect in the future of music.
In celebration of the album release, Amaarae treats her fans to an enticing new
video for the explosive track "Wasted Eyes," directed by the talented Lauren Dunn.
The visually captivating narrative depicted in the video showcases a seductive
encounter culminating in a fierce altercation between an assailant and the lethal
seductress herself, Amaarae. This visually stunning piece not only celebrates self-
expression but also emphasizes Amaarae's abundant sexual appeal, further
solidifying her rightful position in the pop arena.
Building upon her massive success, Amaarae's viral hit "Sad Girlz Luv Money"
featuring Kali Uchis has recently achieved platinum certification. The track has
garnered over an astonishing 379 million global streams, reached notable chart
positions on the Billboard Hot 100, and dominated TikTok as the #1 song for multiple
weeks. This extraordinary achievement highlights Amaarae's undeniable impact in
the music industry and solidifies her status as a trailblazer.
As a testament to her rising fame, Amaarae has been invited to perform her new
album for the beloved NPR Tiny Desk series, with the performance scheduled for
release later in June. This prestigious opportunity showcases the widespread
recognition of her talent and affirms her place among the music industry's elite.
Speaking on the release of "Fountain Baby," Amaarae shares her thoughts:
"'Fountain Baby' exudes an unstoppable surge of sex appeal, abundant blessings,
and undeniable swag. It serves as my vibrant declaration to the world that I am a
truly blessed child of God."
Listen to "Fountain Baby" album here: https://Amaarae.lnk.to/Co-Star
ABOUT AMAARAE:
A songwriter, singer, producer and engineer, Amaarae's journey has been nothing
short of extraordinary with massive accolades and acclaim already under her young
belt. In 2020, Amaarae cemented her place as one of music's most exciting new
artists with her breakthrough album, The Angel You Don't Know. With over 522
million streams to date, this genre expansive project saw her thrive outside of the
Afro-pop parameters and re-define for herself what it means to create African music
today.
It received large critical acclaim by The New York Times, NPR, Rolling Stone,
Pitchfork, Billboard, The Guardian, Fader, i-D, Elle, Dazed, The FACE, Nylon,
Highsnobiety, Paper Magazine and many more.