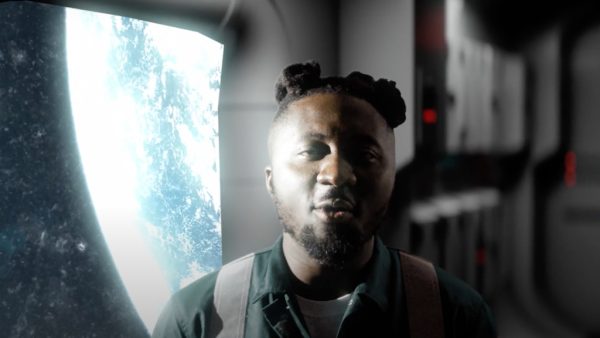 2023 VGMA's Best Rapper, Amerado, has unleashed his latest video masterpiece for the highly anticipated track "The Hardest." The video release comes shortly after fervent anticipation from fans around the globe, who have been eagerly awaiting the next chapter in Amerado's musical journey.
"The Hardest" showcases Amerado's exceptional lyricism, powerful delivery, and unmatched flow, solidifying his reputation as one of the most talented and versatile artists in the rap genre today. With its infectious beats and thought-provoking wordplay, the track is destined to become an anthem for rap enthusiasts worldwide.
Directed by Prince Dovlo, the video for "The Hardest" is a true work of art, capturing the essence of Amerado's musical vision. Set in an urban landscape, the video seamlessly blends captivating cinematography with stunning visual effects, creating a mesmerizing visual experience that perfectly complements the intensity of the song.
"The Hardest" video is now available on all major streaming platforms and can be accessed on Amerado's official YouTube channel. Fans and music enthusiasts alike are urged to experience the visual masterpiece that is set to ignite a new wave of enthusiasm for rap music.
Watch Amerado – The Hardest here: