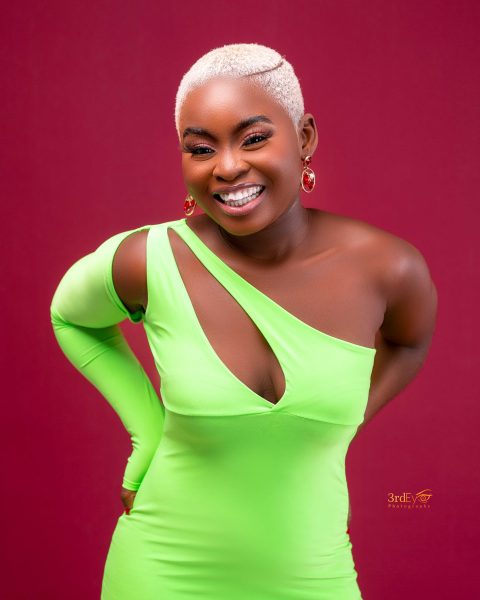 Naana Blu, the talented singer known for her enchanting highlife music, has expressed her hope that the younger generation of Ghanaian youth will embrace highlife as a genre for everyone, rather than associating it solely with the older generation.
Highlife music, a popular style cherished by Ghanaians and Nigerians alike, has garnered recognition by being included in the Grammy Awards' Best African Music Performance category.
In light of this development, Naana Blu opened up about the criticism she has faced from some prominent figures in the Ghanaian music industry for pursuing highlife music. She hopes that the endorsement from the Grammys will put an end to the disparaging remarks she has endured.
"As Ghanaians, we tend to value things more when they receive international recognition. Therefore, I hope that the majority of Ghanaian youth will begin to appreciate and support highlife music, encouraging young artists like myself who are determined to push the boundaries of this genre by creating more highlife songs that can be enjoyed and serve as a source of education," Naana Blu explained.
Alongside her inspiring words, Naana Blu recently released a chart-topping Afrobeats track titled "Cartoon," which has been met with great enthusiasm, amassing numerous streams and receiving extensive airplay. To listen to the song, visit ffm.to/naanablu_cartoon.
In 2020, Naana Blu made her debut with the release of an EP titled "This Is Highlife," featuring five captivating highlife songs: "Ohia," "Odo Asem," "You Dey Do Yourself," "This Is Highlife," and "Highlife Dance." Experience the beauty of these songs by clicking on this link: lnk.to/CruxNaaNaBlu-ThisIsHighlife.