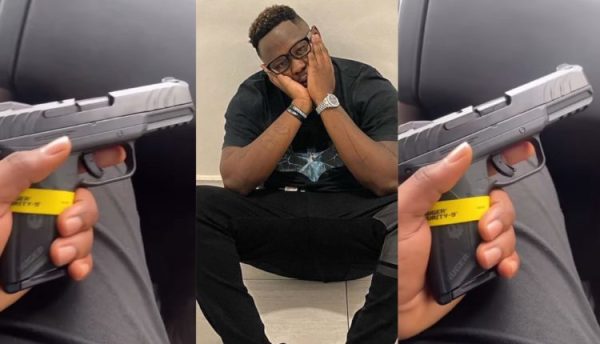 Ghanaian rapper Samuel Adu Frimpong has been remanded in prison for the next five days by the court of law. He pleaded not guilty for displaying arms and ammunitions on social media at the court. The presiding judge, Justice Emmanuel Essandoh made this known in court.
FOLLOW US ON INSTAGRAM FOR MORE UPDATES : @GHANANDWOM_
Laywer for Medikal Emmanuel Yeboah stated that his client is well known in the society and has lived in the society without breaking any laws. He had persons who were ready to stand sureties to for him in case he was given bail.
The prosecution led by Chief Inspector Dennis Terkpetey while opposing the grant of bail said, the interest of the larger society is what the court must consider.
He argued that there is an aspect of the case that is still under investigation and he ought to be remanded.
EIB Network's Court Correspondent Murtala Inusah reports his wife Fella Makafui and his mother were in tears throughout the court sitting.