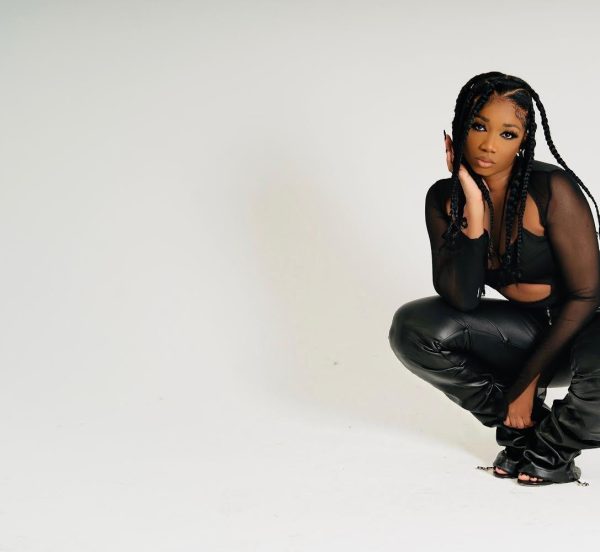 Arielle Haynes, the talented R&B artist, is thrilled to announce the
release of her latest single, "Love Again." This captivating track showcases Arielle's ability to
blend diverse musical influences, creating a unique sound that resonates with listeners around
the globe.
"Love Again" is an introspective and emotive song that delves into the complexities of love and
personal growth. With a slight Latin and Afrobeat influence, the instrumental creates a
captivating backdrop for Arielle's heartfelt lyrics and soulful vocals. The song explores the
universal theme of self-reflection and the desire to rediscover love after experiencing setbacks
and heartbreak.
Arielle's decision to incorporate Latin and Afrobeat elements into "Love Again" demonstrates her
artistic versatility and willingness to explore new musical territories. The result is a track that
invites listeners to interpret and connect with the music on a personal level, allowing for a
diverse range of emotional experiences.
As a rising artist, Arielle continues to push boundaries and experiment with her sound. "Love
Again" showcases her growth as a songwriter and performer, solidifying her position as a
promising talent in the music industry. The song serves as a testament to Arielle's commitment
to authenticity and her dedication to connecting with her audience through her music.
"Love Again" is now available on various digital platforms, including Spotify, where fans can
immerse themselves in the captivating melodies and heartfelt lyrics. Additionally, a music video
for "Love Again" has been released on YouTube, adding a visual dimension to Arielle's artistic
expression.
About Arielle Haynes:
Arielle Haynes is a London-based R&B artist known for her captivating melodies and heartfelt
lyrics. With a passion for pushing musical boundaries, Arielle infuses her music with diverse
influences, creating a unique and soulful sound. Her commitment to authenticity and her ability
to connect with listeners through her music sets her apart as an emerging talent in the industry.