Ghanaian singer Blark Tana is out with a new single titled Foes. 
Crowned as the new artist of the year at the 2022 Heritage Central Music Awards, Blark Tana is an artist to look out for. 
Blessed with powerful vocals, the singer has grown from strength to strength since taking music on professionally.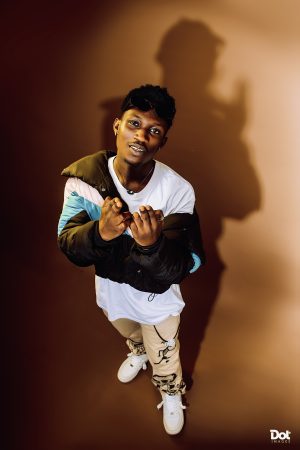 I'm
The single Foes was produced by Beat Mechanics. Blark Tana sings about not wanting trouble, while prophesying his hater will not be able to stop him. 
"Foes, I will say, is that one song that I wrote from a very dark place. Much was said and done in my name many times for which I never got the courage to talk about or retaliate. Then I realized that being mute makes them win. It's a 'tackle tackle' affair now. It's now time for them to know Atanfo nyina b3kor Lowbattery," Blark Tana shared. 
He sings in a blend of English and twi and he charts his own path to greatness.
Listen to Foe:
ABOUT BLARK TANA
Joseph Ahinsah, professionally known as Blark Tana is a 21 years of age hailing from the vibrant musical scene of Ghana. He is a rising star in the world of afrobeat and contemporary rhythms. Infusing traditional Ghanaian sounds with modern beats, his music is a celebration of cultural roots and innovation. With a growing presence on both local and international stages, Blark Tana's unique blend of influences transports audiences on a rhythmic journey that bridges the gap between tradition and the future of Ghanaian music.
check out: Abudebi Zonjon – Hozana