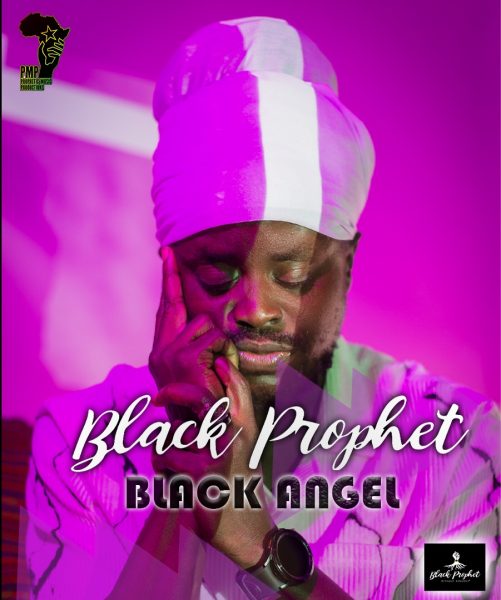 Black Prophet, the global reggae artist from Ghana, has released a new single that is taking the world by storm. Titled "Black Angel", the song is a powerful and soulful tribute to the strength and resilience of women.
With its infectious rhythm and heartfelt lyrics, "Black Angel" showcases Black Prophet's signature sound that blends traditional reggae with elements of rockand world music. The song is a testament to Black Prophet's talent as a songwriter and performer, and is sure to resonate with fans of all ages.
Speaking about the inspiration behind the song, Black Prophet said, "I wrote 'Black Angel' as a tribute to the strong women who have always been there for me, and who continue to inspire me every day. I wanted to create a song that celebrates their beauty, their strength, and their unwavering spirit."
"Black Angel" is the latest release from Black Prophet's highly anticipated upcoming album, which is set to be released later this year. The single has already garnered critical acclaim, with many music critics praising Black Prophet for his ability to blend traditional reggae with modern influences.
Fans of Black Prophet and reggae music in general are sure to love "Black Angel," and the song is already generating a buzz on social media and streaming platforms worldwide. With its uplifting message and infectious rhythm, "Black Angel" is set to become one of the biggest hits of the year.
"Black Angel" will be available on Presale14th of July and the General release on 21st July, 2023 on all major streaming platforms, and fans can also download the single on Spotify and other digital music stores.
For more information about Black Prophet and his upcoming album, visit his official website at https://black-prophet-music.com/
Linktree link: https://linktr.ee/BlackProphet