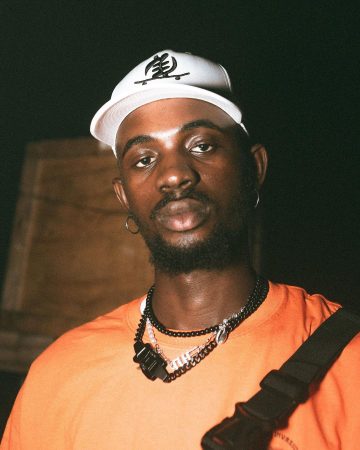 Ghanaians have an exciting approach to many issues, and I'm no exception, but sometimes it helps when we tackle problems from the root. Most Ghanaian managers or investors seem to forget why it's required to sign a contract with an artist and the role a contract plays in all this.
Black Sherif has become a victim of circumstances, and we can all recall artists like Fameye, Kelvin Boy, and a few others facing the same issue. It's not a crime for an artist to leave a label or part ways with the management team as most people make it look. Artists sign contracts, and the contract spells out the consequences if that should happen before the contract expires.
I have also noticed WE as Ghanaians approach business matters differently. Artist and manager or investor relations always look like a father and child relationship. No matter what, the artist always becomes "ungrateful,"; and Ghanaians are very sensitive with this word!
Once an artist gets tagged with "Ungrateful," their career becomes shaky and eventually falls off. You don't expect an artist to stay with you forever because you shower gifts and cash on them. (Side chics serf dey shun sugar daddies) Back to the issue
I am not saying Black Sherif did the right thing. My point is, does the contract state that, when he leaves before it expires, there is a price to pay? The supposed contract I read looks empty to me! There are no royalty shares, nothing about who keeps masters and how publishing royalties are shared. All the essential details are missing in the contract. It's a blank piece of paper with beautiful signatures.
An investor is supposed to be a businessman and must know how to invest and recoup their monies. The manager/investor made a lousy investment in Sherif's case because they failed to lay out essential details. Black Sherif did not see this as a big deal from where I sit because there isn't a single line in that contract that states that he can't sign any other agreement.
To add to this, before you buy something for an artist, you need to discuss it. Because I know artists pay for anything their managers or labels buy for them. It's called ADVANCED PAYMENTS. If that is not clear to the artist, they're just gifts.
I am not sure Black Sherif requested expensive cars, 100 sneakers, and convoy when going for shows. The former manager decided to do that probably because he had the money to spend. It's just like your boss gives you a brand new car one early morning without discussing it with you, and there is no issue until you decide to leave the company for another. Then, they call you ungrateful.
If the manager/investor feels Black Sherif violated the contract, they can take it to court as stated in the agreement. I promise you that he hasn't violated the contract at all!
Wizkid left Banky and started his thing, but Nigerians did not nail him. Ice Prince left Choc City but still vibes with MI, etc. As for Ghana, it becomes a matter of ungratefulness and ends careers.
I pray Black Sherif will stand on his feet again and give the world a version of Drill music they've never heard! We almost created a Grammy-worthy artist, but we'll kill it before it grows because we are not really into good things.
God Bless Our Home Land, Ghana.
Written by Swat