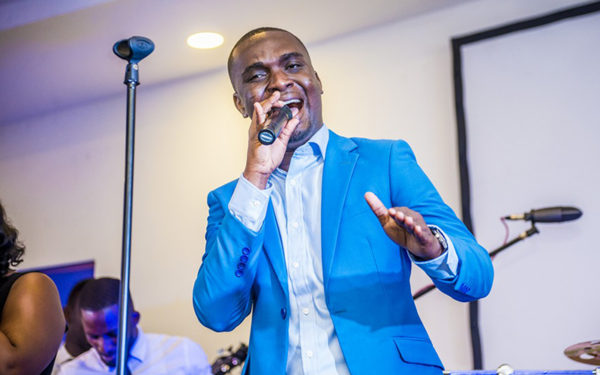 The mindset of Ghanaian gospel artists and their teeming followers on soliciting for votes for gospel artists nominated for Vodafone Ghana Music Awards (VGMA) – as noted by www.entertainmentgh.com, could be one of the reasons no gospel act has won the ultimate 'Artist of the Year' category since the inception of the scheme.
Check Out : New Couple? Stonebwoy Spotted In Norway With UK Artiste, Waliyah  
Joe Mettle, who has been tipped by some industry folks to be the first gospel artist to break the jinx of winning the ultimate VGMA honour has stated that, as Christians, they do not campaign for votes in their bid to win awards.
"The secular artists campaign for it, we don't," he told Becky on Joy News.
"All I have done is to put up the design/poster (call for votes) issued by Charterhouse for nominees," he stated.
He explained why he believes gospel artists do not solicit for votes;
"Such a move is interpreted as being materialistic."
Joe Mettle is however hopeful of winning the category, the first for any gospel artist in the 17 years.
He has been nominated for the Artist of the Year, Gospel Artist of the Year, Songwriter of the Year and Best Male Vocalist of the Year.
Source : EntertainmentGH