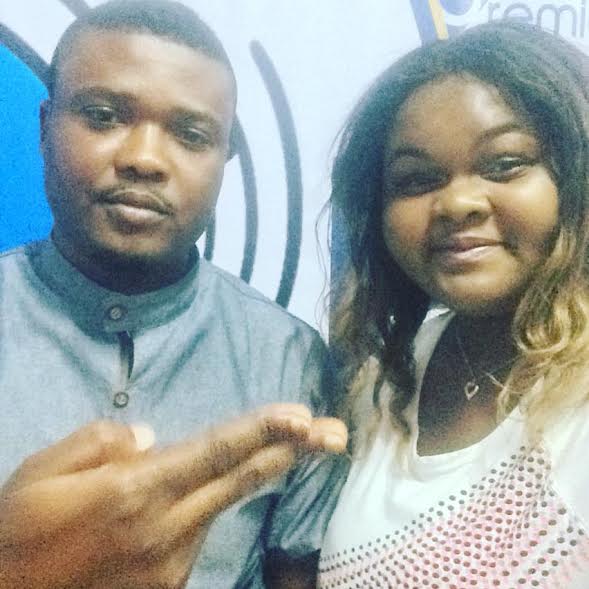 Supreme Africa's CEO,Jackson Osei Darko was over the weekend at Premier Fm 100.5 (Campus Drive Show),Takoradi Technical University campus-based radio station. Among the lot that was discussed included Supreme Africa's role and what it intends to impact into the youth of Ghana commercially.
Check Out : Bismark Asare – Spiritual Feeling
The Campus Drive Show hosted by Missy, which went for over thirty minutes was honoured with the Vice Chancellor of the University, Rev. Prof. Frank Eshun, some members of the University body, members of Premier Fm as well the CEO of Supreme Africa Limited.
According to the CEO, the brand Supreme Africa is one which was originally setup to support young talents, musicians and individuals involved in the Ghanaian Music Industry and across board. So many record labels have sprang up over the years only looking out for self prepared artistes but Supreme Africa is different.
'..we are not here as others would establish a record label expecting artiste to grow up theirselves…
we are actually here to unearth artistes and performers,groom them to become professionals..we must let
the youth be involved in the day to day activities involved in the music and events industry,we are for the
youth. Our focus is to hunt on talents, no matter who you are…', the CEO went on to say.
When asked about the company's partnership, the CEO added that at the moment, all the company's resources and activities were self-financed by the company but noted that they were open for business with other companies and media houses.
Among the Supreme Africa team was Takoradi based signed rapper,ORIGEE who was given the opportunity to express himself. Origee added that his style of rap was totally different from that of KOFI KINAATA, TEE PHLOW and other Fanti Rappers and by that he gave a supaklass freestyle which took listeners overwhelmed. The show went on to witness listeners who phoned in to thank the CEO for the opportunity given to them. The CEO concluded by advising the youth to keep pushing on and have faith in God that their dreams would surely be manifested. He added that, Host of the Campus Drive show,Missy is one of the few next big Female presenters Ghana and Africa should watch out for. Great thanks goes to Mr Joshua Anim who is the manager of the radio station for making this interview possible.