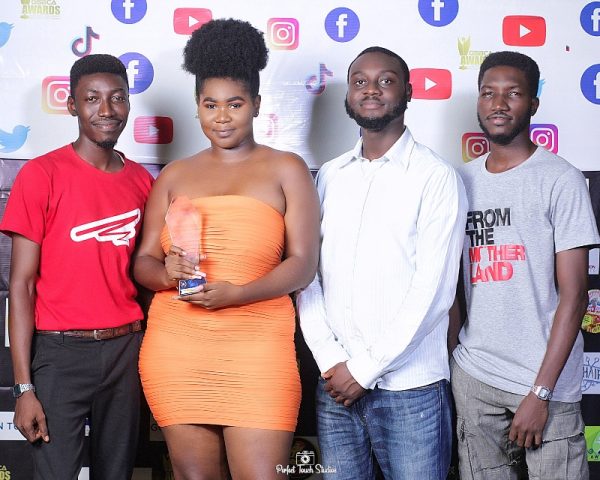 The best youth lifestyle show Dentinzsome talk show with its first episode released on the 31st August 2020, being in the game for only 3 months won an Award for Online Trending Program Of the Year at the first edition of the Ghana Social Media Business and Creative Arts Awards Event which took place at the Golden Tulip Hotel in Accra on the 4th of December 2020.
Check Out : Sarkodie – Ask Dumelo (Feat. John Dumelo & Selasi)
Dentinzsome Talk show's win is unprecedented, as to win an Award one has to be in the industry for at least a year. But the Dentinzsome team's hard work and enormous efforts brought them results that couldn't go unrecognized.
The team thanks each and everyone who voted and also thank the viewers and die-hard fans who have supported and rooted for the show's success since it's started.
Watch Latest Episode of Dentinzsome –
Instagram – @dentinzsometalkshow
Facebook – Dentinzsome talk show
Twitter – @dtstalkshow
Tiktok- @Dentinzsometalkshow