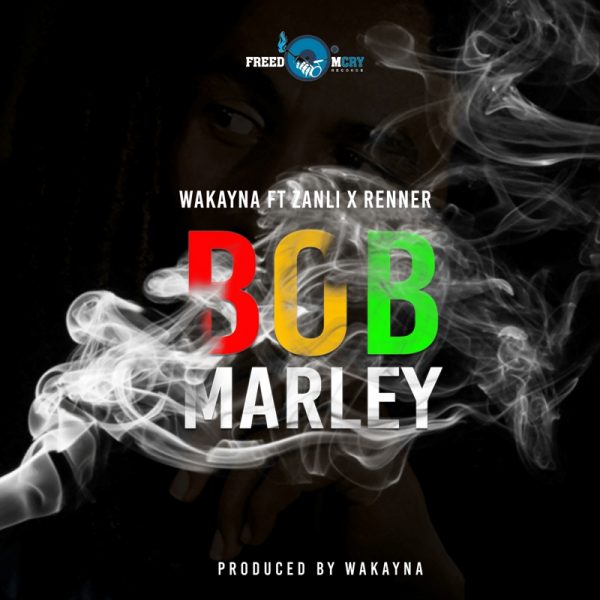 Ghanaian artist Wakayna has released a new single titled 'Bob Marley'. The record, set in Afro-dancehall, features Renner and rising star Zanli.
As the title suggests, the song eulogizes the legendary Jamaican music icon.
Wakayna is no amateur in the music industry as this is his sixth single. He has also worked with music giants like Wurld, Tic, Abudebi Zonjon, Jah Phinga, among other musicians as a producer.
Signed to Freedom Cry Records, Wakayna, who is known in real life as Francis Dogbe hails from the most feared town in Ghana, Nogokpo. That notwithstanding, the only thing he says he wants to be feared for is his musical talent and energetic creative stagecraft.
Wakayna acknowledges it's not easy breaking into the Ghanaian music industry but insists that he is here to stay and rub shoulders with the creme de la creme in the industry. He selfed produced this tune.
Audiomack:

Apple Music

Check Out : Amerado summarizes the 2020 Ghana elections in Yeete Nsem Episode 27