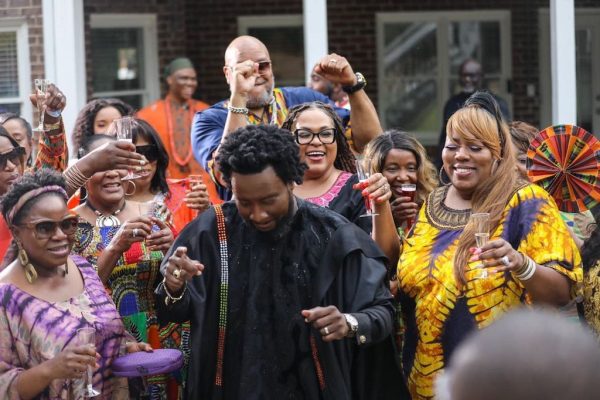 Internationally Acclaimed gospel artist, Dr. Sonnie Badu is out with a latest single, titled "Enojare."
The latest masterpiece, "Enojare," which literally means "God has brought an end to your suffering," invites listeners to join in the chorus of praise, acknowledging the profound impact of God's intervention in bringing an end to their suffering and ushering in a season of rejoicing.
Known for his iconic anthem "Wonder God," Sonnie Badu delivers nothing short of a promising hit single with "Enojare." The song carries a unique sonic texture that sets it apart, with Dr. Badu's distinctive vocals soaring over the rich instrumentation and creating an immersive musical experience that leaves a lasting impression.
The beautiful music video was directed and filmed by one of the world's masterminds in cinematography, Uvi Orogun. Over the years, Dr. Sonnie Badu has carved an enviable niche of excellent video quality and creative concepts. His Songs; Baba, Wonder God, Pillar of fire, I Hail you etc have perfectly described His preference and taste for top notch music videos.
Enojare is presented in a 5 star package; Top notch color grading, captivating story line, Beautiful Costuming, Excellent choice of locations (Video Setting) and a great video Directing.
Dr. Sonnie Badu showcases his love for African culture and his undying quest to preserve the rhythms and interest of Africans. Enojare tells a beautiful story of God's sufficiency and His ability to provide.
Enojare' is however available for download and streaming on all digital music platforms.
VIDEO LINK