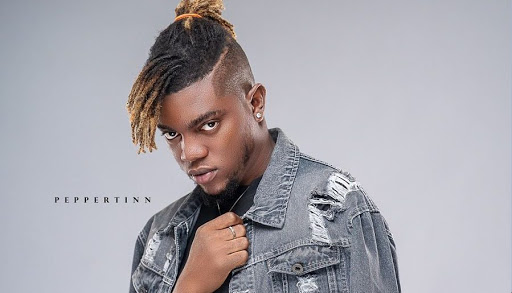 Drizzy Bangz signed under 'Camp What Records''s 'Dab3n' single released after a month is speedily gaining deep grounds on music digital platforms and on Audiomack the song has earned 15,100 streams.
The afrobeats banger 'Dab3n' which means 'When' in English, was produced by Kweku Dee and written by Drizzy Bangz and it is a romantic piece that rides on beautiful weaved beats. It was written in Twi and English with visuals yet to be released.
Check Out : Listen: Kelvyn Boy's "BlackStarAlbum" Out Now
Drizzy under 'Camp What Records' released his first song dubbed 'I Lied' which he featured his label mate Fayorsey. He has worked on loads of great songs which he will soon be dropping some before the year ends.
His songs all available on Spotify, audiomacks, Soundcloud, and other music streaming sites.

Listen here: https://song.link/i/1506019100