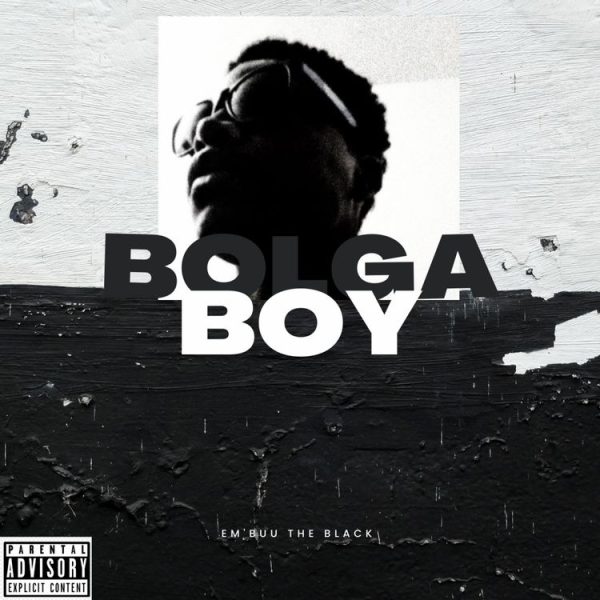 Ghanaian rapper Em'Buu the Black has released his debut project titled 'Bolga Boy'.
Currently based in the United States of America, Em'Buu pays homage to his roots – Bolgatanga.
The project has no features and has Em'Buu display his lyrical prowess across the album.
Bolga Boy consists of eight songs; The album kicks off with Good Day, On God, Bolgatanga, Open the centre, FLETCHA, Well Done, Nobody, and Kposaa.
Production credits for the album go to Ransom (Kposaa & Well Done), Aymix Beats (Fletcha & Nobody), and Em'Buu himself (Bolgatanga, Good Day, On God, & Open the centre).
On his inspiration for the album, Em'Buu credited fellow artist Black Sherif.
"I was greatly inspired by Black Sheriff and his unabashed and relentless Passion. I've done music since Junior High but I was never truly inspired to work hard and express myself fully until he came to the scene."
Em'Buu hopes fans will resonate with his sound, as he blends different cultural sounds, to create magic.
"For me, it was to showcase a different kind of sound that combined all of my cultural backgrounds. I'm a kid from Bolga who was raised partly in Accra and went to high school in Kumasi. Then ended up in Germany, moved to the states and served in the Air Force on active duty. That's a vast tapestry to pull from," He shared.
Stream Bolga Boy by Em'Buu the Black