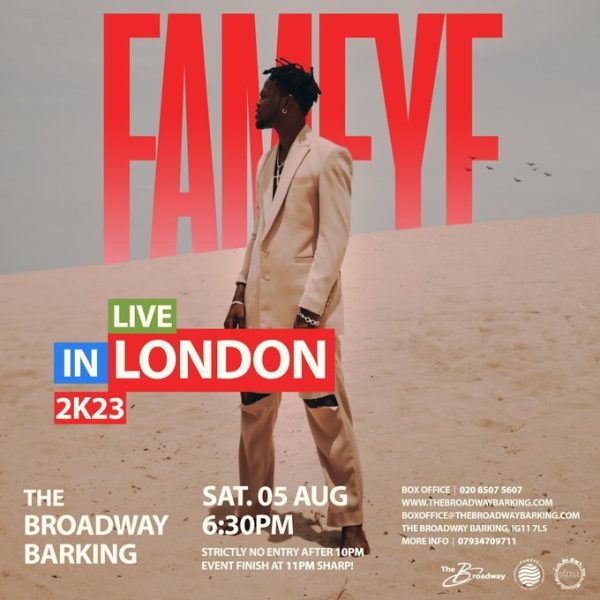 Peter Famiyeh Bozah popularly known as Fameye is a Ghanaian musician hailing from Bogoso in the Western Region. his Praise Hit song has taken waves all over the Ghanaian entertainment space home and abroad. The young ghana act is current on a tour in Europe and he finished a performance just recently in Modena Italy.
Next on his itinerary is a performance in London. We chanced on a video via social media of his arrival at the airport and hun being received by the hosting team.
Fameye has kept his consistency and relevancy in the entertainment business and it's not a surprise he is able to move from one place to another to organize such a show connecting with his fan base.
The event is set to take place at the Broadway Barking on the 5th of August, 2023. We will bring you updates as and when we get them.