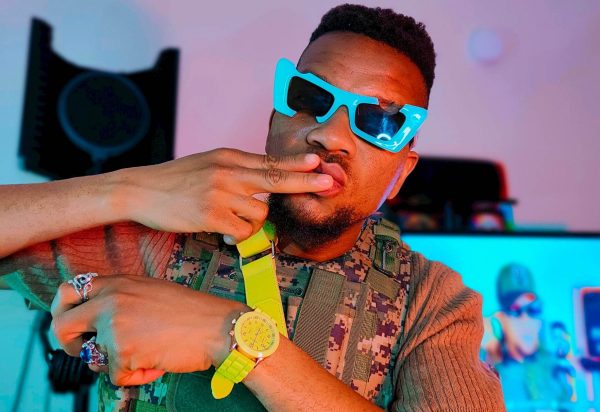 The summer just got hotter as UK-based Ghanaian musician, Real MC, has officially released his highly anticipated single, 'Drinks and Sticks.' As a rapper with a massive following, Real MC has once again proven his musical prowess by crafting an infectious track that is sure to resonate with fans worldwide.
Following in the footsteps of his previous hit releases such as 'We Jamming' and 'Girl from Cape coast,' 'Drinks and Sticks' is set to be the summer's ultimate anthem. Real MC has an innate ability to understand and cater to the interests of his loyal fanbase, and this new single is no exception.
Being a protégé of Harbour City Recordz, one of Ghana's most powerful and reputable management companies, Real MC has consistently demonstrated his dedication to his craft and his commitment to delivering exceptional music.
The accompanying music video for 'Drinks and Sticks' is nothing short of spectacular, boasting a kaleidoscope of colors and capturing the essence of the song's vibrant energy. Fans can now enjoy the video on Real MC's official YouTube channel.
Already, 'Drinks and Sticks' is rapidly gaining traction, and its popularity is soaring with over 285,598 views and counting on various streaming platforms. This outstanding achievement is a testament to the rapper's talent and the strong connection he shares with his ever-growing fanbase.
Real MC's unique style and captivating performances have made him a prominent figure in the music industry, both in the UK and Ghana. His ability to blend influences from both cultures has garnered him a diverse and dedicated following, solidifying his position as one of the most exciting emerging artists of our time.
As summer heats up, 'Drinks and Sticks' is the must-have addition to your playlist. Real MC's infectious rhymes and catchy beats will have you dancing and singing along in no time.
To experience the magic of 'Drinks and Sticks,' check out the official music video on YouTube and stream the song on all major platforms. Follow Real MC on social media to stay up-to-date with his latest releases, upcoming events, and more.
About Real MC:
Real MC is a UK-based Ghanaian rapper with an innate ability to create music that resonates with audiences worldwide. With a string of hit releases under his belt and a devoted fanbase, Real MC continues to make waves in the music industry. 'Drinks and Sticks' is the latest addition to his impressive discography, and it promises to be the ultimate summer anthem.